Bang & Olufsen, the Danish manufacturer of high-end TVs and stereos, has downgraded its profit forecast, blaming challenges in onboarding a new logistics partner and a time lag in the transformation of the sales and distribution network.
It said second quarter revenue is expected to be nine per cent down on last year, and revenue for the year is now expected to be the same as last year – it was forecast to grow ten per cent.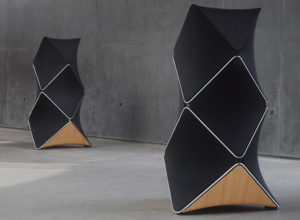 Chief executive Henrik Clausen said: "We have the right strategy in place and are progressing well on our key strategic initiatives. A focus area is the transformation of our sales and distribution network, which is necessary to strengthen the customer experience and ensure future growth.
"However, there is a time-lag effect as we close down a number of existing points-of-sale and establish new ones, which has impacted sales.
Adding to that, issues with our new logistics partner meant delays in fulfilling customer orders in November. Therefore, we have adjusted outlook for revenue growth, while outlook for EBIT margin and free cash flow is unchanged."