London City Bond, the drinks logistics specialist, has taken a 54,000 sq ft unit at St Modwen Park Burton.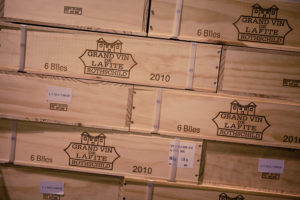 The company, which is responsible for seven million cases of wine and spirits in the UK, is expanding its operations in Burton-upon-Trent, where it already has two storage and distribution sites.
David Hogg, sales director at London City Bond, said: "This year marks a vintage year, our 30th anniversary, and being able to grow the business here in Burton is the icing on the cake for us.
"The first customer to occupy the new unit will be Seedlip, the world's first non-alcoholic spirit brand which is enjoying remarkable growth in the UK and internationally, with major wine customers due to follow. Our customers recognise that St. Modwen Park Burton is an ideal location for storage and distribution."
The deal is the final letting of St. Modwen's second phase of development at St Modwen Park Burton.
St. Modwen began construction on its third phase of development last month and is now speculatively building a 103,000 sq ft industrial unit, due to be completed in September 2019.
And it is submitting a further planning application for a fourth phase of speculative development. If approved, an additional 216,000 sq ft of space will be delivered across four units of 38,000 sq ft, 41,000 sq ft, 58,000 sq ft and 79,000 sq ft.