London's food supply chain is at risk of failure, the UK Warehousing Association has warned. It has published a report entitled "Feeding London 2030" which explores issues impacting the food logistics industry.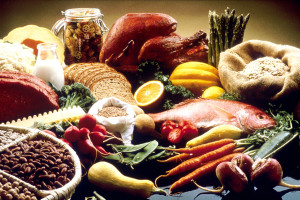 Author Andrew Morgan, from Global 78, said that things are becoming stretched across the capital's food and drink supply chain.
"Current logistics thinking will not be fit for purpose for much longer," said Morgan. "New trends in the way food and drink are bought and consumed added to the capital's changing population profile and a transport infrastructure that is already creaking, will bring significant challenges to food and drink manufacturers, retailers and the logistics companies tasked with supplying food and drink that is both safe and delivered on time to London's retail and food service sectors.
According to Morgan the food and drink industry, and its logistics partners, have been reactive to their approach to meeting changing consumer demands for too long.
Peter Ward, UKWA's CEO, said: "Everyone in the business of moving food and beverages into and around London is aware of the increasing difficulties. This study brings together all the facts in a single report, offering remarkable insights along the supply chain and an informed, cogent response to the challenges ahead. It's important, as the Association for the logistics industry that we support members and the wider community in providing valuable intelligence for successful forward planning."