Lorries will be banned in London from 1st September if they do not have mirrors and side guards designed to improve the safety of cyclists, after Mayor Boris Johnson gave the go-ahead…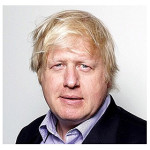 Johnson has given the go-ahead to the Safer Lorry Scheme which requires all commercial vehicles over 3.5 tonnes to be fitted with side guards to protect cyclists from being dragged under the wheels in the event of a collision, along with Class V and Class VI mirrors giving the driver a better view of cyclists and pedestrians around their vehicle.
All roads in Greater London (except motorways) will be covered by the scheme, which will operate 24 hours a day, seven days a week, and will be enforced by the police, the Driver and Vehicle Standards Agency and the joint TfL and DfT-funded Industrial HGV Taskforce.
The maximum fine for each breach of the ban will be £1000. The operator will also be referred for consideration to the relevant Traffic Commissioner, who is responsible for the licensing and regulation of HGV operators.
The scheme will commence operation on 1st September, as soon as all of the 600 warning signs are in place.
Johnson, said: "We know that a large number of cyclist deaths and serious injuries involve a relatively small number of trucks and lorries that are not fitted with basic safety equipment.
"Such vehicles are not welcome in the capital and the Safer Lorry Scheme will see them effectively banned from our streets. The lives of thousands of cyclists and pedestrians will be much safer as a result and I urge all operators of HGVs to get on board and make it a success."
Transport commissioner, Sir Peter Hendy highlighted the essential role that that freight plays. "Equally vital is ensuring that we can all safely use our roads and this is why I am pleased to announce the launch of the country's first Safer Lorry Scheme. London's lead in improving the safety and efficiency of freight has once again been demonstrated.
"The Safer Lorry Scheme is a fantastic example of the benefits of partnership working. The rogue minority of HGVs that operate on our roads without effective basic safety equipment will be forced to improve or be banned."
The Freight Transport Association has criticised the scheme, arguing that the money it will cost would be better spent on enforcing the existing regulations.