The June 2016 issue of Logistics Manager is out now on iPad and Android, as well as in print.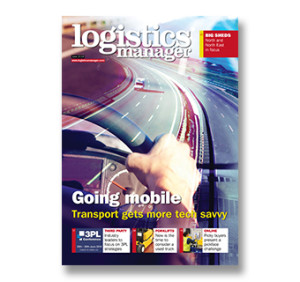 Cover Story: Revitalising transport management
Transport is becoming increasingly tech savvy. We explore the trends in transport management, and the challenges currently being faced in the market.
E-commerce: Picky buyers: the pickface challenge
E-commerce is booming – and warehouse operations must change to match the pace. We examine how this is affecting picking strategies.
Forklifts: Good as new
Forklift truck buyers have plenty of options, from premium trucks, to budget equipment. But the used truck market is also worth considering.
Multimodal: Future proofing
There has been an explosion in proposals for rail connected distribution centres but will operators actually use them?
Conference: Focus on 3PLs
Industry leaders will focus on the critical issues in third party logistics at Logistics Manager's annual conference in the Forest of Arden at the end of June.
North & North East: Only the brave
A shortage of space and increasing demand is putting the pressure on, so what is the solution?
Flooring: Time to look down
Warehouse operators face rapidly changing markets that might demand a move to VNA operations or more space for online picking. Getting the flooring right is a critical part of any change.
---

Click here to subscribe to the print edition of Logistics Manager