The July 2017 edition of Logistics Manager is now out in print and online. It is also available on iPad and Android.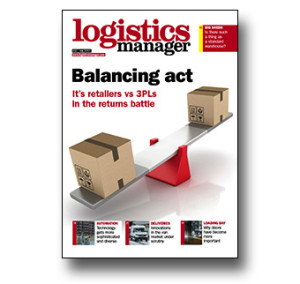 Cover story: Tilt The Balance
Will retail and logistics create the equilibrium needed to master the returns process?
Automation: Aspirational Automation
As automation technology gets more sophisticated it is also getting more diverse, with more applications and new ways to boost efficiency.
Transport: Van De Pays
The market has been booming in the UK, but vans have to pay their way with price and payload at the top of the critical list.
Carrier Management: Who's Managing Who?
The carrier market has undergone significant changes in recent years. Carriers are no longer the only service provider for a brand..
Loading Bays: Sizing Down
Online shopping has changed the warehouse needs of the customer. As a crucial part of the warehouse, loading bays need to keep up..
Big Sheds: Stand(Ard) And Deliver
Is there such a thing as a 'standard warehouse' these days?

---
Click here to subscribe to the print edition of Logistics Manager