LoveCrafts has chosen the Snapfulfil SaaS warehouse management system to support its fulfilment operation.
LoveCrafts was launched in 2012 and has offers a range of online services via its sites LoveKnitting and LoveCrochet. LoveKnitting now has 650,000 monthly users from 80 countries worldwide. It uses Clipper Logistics to manage its UK warehousing and fulfilment operation from a facility in the North West.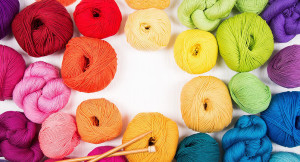 LoveCrafts evaluated the Snapfulfil system alongside Clipper's existing Tier 1 WMS before deciding to implement Snapfulfil in the outsourced UK fulfilment operation.
Head of logistics and operations, James Miles said: "As a rapidly growing business still in the early stages of our development, we needed to find a warehouse management system with full Tier 1 functionality that didn't require a significant upfront investment. Having seen Snapfulfil in our US operation we were confident it would be able to keep pace with our growth as we scale our UK operation."