M2 Alliance partners Maersk and MSC have confirmed that Peel Ports Liverpool is to be a permanent call on its TA4 service connecting Europe with several US ports.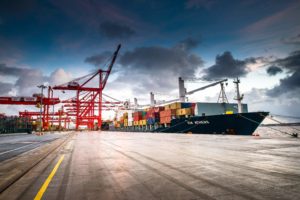 The move follows on from continued disruption Port of Felixstowe in July last year. The service will use a port rotation that takes in Antwerp, Rotterdam, Bremerhaven, Liverpool, Newark, Savannah, Port Everglades and North Charleston.
Switching our transatlantic service temporarily to Liverpool allowed us to maintain our comprehensive UK offering with a wide range of connections to our global network. Based on demand and interest from businesses across the North West we are pleased to be making this change permanent," explained Maersk trade and marketing director Asbjorn Kops.