Fashion label Marc O'Polo has extended its contract for fulfilment services with Arvato SCM.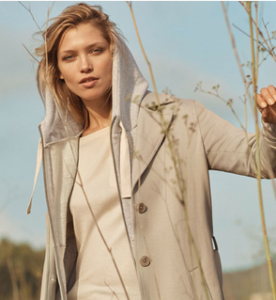 The contract is based at Arvato's 32,000 sq m distribution centre in Dortmund. Merchandise from the Marc O'Polo online shop is shipped from there to customers in 20 countries. Alongside distributing current seasonal goods, Arvato has taken over the online outlet shipments since September of last year. Besides warehousing and shipping, Arvato provides transport and returns management, customer and financial services, and runs the loyalty programs for this fashion company.
The two have worked together since 2010 and in 2015, Arvato supported Marc O'Polo with the integration of omni-channel processes, such as click & collect, reserve & collect and cross docking.
"We have accomplished a lot and built up a successful online business in the past years. Our partner Arvato has always been at our side to support us," said Vanessa Platz, division head e-commerce of Marc O'Polo. "We will not rest on our laurels, as we have many future plans to reach our customers on various channels even better offering them a first class shopping experience."