Maxi Haulage has taken delivery of 40 Tiger Trailers double deck trailers.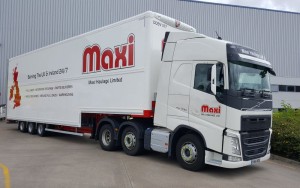 The new trailers are 13.6-metre tri-axle, and are step frame fixed double decks. They will be used to transport retail cages between the UK and Ireland.
"In the past, the 4.65-metre trailers we've taken to Ireland have had to include wheel boxes within the load space on the lower deck," said Andy McGuire, general manager at Maxi Haulage. "We wanted this to be completely flat so that we could carry more cages per load.
"Tiger stepped up to the challenge and the result has been an increase of seven cages, or 10 per cent. This will significantly improve efficiency and productivity for our customers, which is fantastic."