Sadiq Khan should support freight operators as well as buses, the FTA has said after the mayor announced an £80 million support package for London buses to meet clean air targets.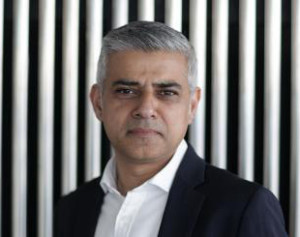 The association said that thousands of HGVs and vans in the London Ultra Low Emission Zone (ULEZ) will be significantly disrupted by the introduction of the regulation, "especially the small businesses, and cannot be expected to make all the necessary changes to meet new standards without support from local government."
"The Mayor's announcement of a support package for bus operators is welcome news in the fight to improve the quality of London's air, but does not go far enough," says Christopher Snelling, head of national policy for the FTA.  "Once again, freight operators, who have already made huge steps to reduce their industry's emissions, are to be lumbered with huge bills at a time when businesses are already under intense cost pressures supplying London.
"Either the Mayor should offer a form of financial support to businesses needing to upgrade their vehicles early, or he should allow a degree of flexibility about the introduction of the regulation.  For example, the FTA wants to see the residents' diesel car "sunset clause", giving a temporary delay in the requirement, to be extended to small businesses with vehicles which are based in the Zone."