Suttons Group has appointed Graeme McFaull, the former Wincanton chief executive, as chairman.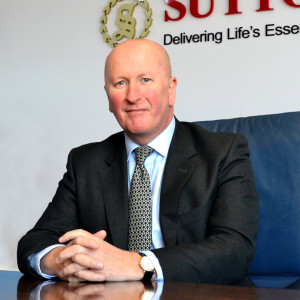 Chief executive John Sutton said: "Graeme has significant experience in the management and chairmanship of logistics and supply chain businesses. He understands the competitiveness of our industry and also has a strong empathy with our culture and commitment to serving our customers."
McFaull joined Wincanton in 1994 becoming chief executive of Wincanton in 2006 following the retirement of Paul Bateman. He stepped down in December 2010, handing over to Eric Born.
He is currently involved as a non-executive with a UK construction group and as chairman of a logistics real estate investment company. He is a chartered management accountant and spent his early career in senior finance roles with PepsiCo and Cargill.
Suttons has grown rapidly over the past few years, specialising in bulk logistics services both in the UK and internationally serving the chemical, petroleum gases and food markets.
In the year to 30th April 2014, its turnover was some £157m, with an operating profit of £9.5m. Haulage and warehousing accounted for some £66m of the turnover, while the other £91m came from forwarding and freight.
It has been expanding in the far east. In 2013 it bought Chinese transport company Han Chi Logistics, and in 2014 it bought Singapore-based chemicals specialist IS Logistics Group.
In the UK it bought Imperial Tankers from Hargreaves in 2014, taking its fleet of road tankers to more than 700.
McFaull said: "Suttons has grown to be one of the world's leading logistics and supply chain companies, consistently delivering innovative, cost effective and high quality services around the world. I fully endorse the Group's strategy of developing the number of services they provide to customers while maintaining and growing the world class bulk logistics network across the UK and overseas. I look forward to being part of the team that builds upon the strong position we hold in the market today."
The group's former chairman Michael Sutton died in May 2015. The son of founder Alf Sutton, he joined the business when he was 19, and succeeded Alf as managing director in 1978 at the age of 30. He oversaw the expansion of the group into new markets and territories across the world.
Suttons' current CEO is Michael's eldest son John Sutton. His youngest son Robert Sutton is the group's IT director, and other family members sit on the group's board.