McLaren, the luxury sports car manufacturer, is recruiting logistics staff to enable it to add a second shift at its production centre in Woking.
While McLaren is best known for its motor racing success, it has been expanding its sales of road cars and last year delivered a record 1,654 cars.
Moving to a second shift means that a total of 250 new roles will be created in the production, quality and logistics departments as the company invests for its future. These will be apportioned as approximately 200 in production, 30 in quality and the remaining 20 in logistics.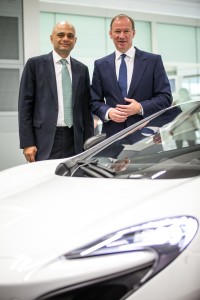 On a visit to the McLaren Technology Centre last week, business secretary Sajid Javid said: "Today's news that it is creating 250 new jobs is a sign that the UK auto industry continues to thrive. I was particularly impressed to hear that over half of all the components and parts that go into their cars are manufactured here in the UK, and this is creating countless more jobs in the supply chain."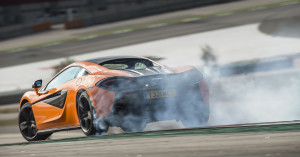 The second shift is scheduled to start in February 2016, and will take production rates from the previous 14 cars per day up to 20 cars per day by mid-2016.
Last year McLaren Automotive launched five new models, as well as introducing the new three tier product family – Sports Series, Super Series and Ultimate Series.
In April, at the New York Autoshow, McLaren Automotive revealed the new Sports Series family, designed to be the most accessible in the range.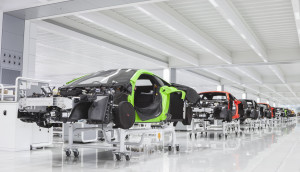 By the time the Sports Series is complete in 2017, the range will include two further body styles and is expected to account for two thirds of total annual sales volumes. The retailer network already has over six months worth of orders for Sports Series cars.
Mike Flewitt, chief executive officer of McLaren Automotive, said: "The launch of the new Sports Series is a step-change for McLaren Automotive. It opens the company up to new markets, new customers and consequently, new sales volumes. The reception to the new Sports Series and the levels of customer orders tells us that now is the time to invest in the second shift and 250 new production team members to ensure that we are able to reach our assembly objectives once the full model range is available."