Microlise is to capture data for four consortia in Low Emission Freight and Logistics Trials (LEFT) funded by the government.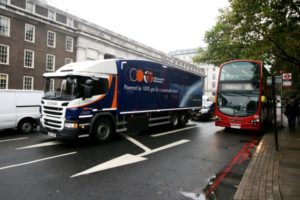 The four consortia are: Kuehne + Nagel (1 and 2), Air Liquide Group and G-volution Ltd.
Microlise, in four of the trials, will install telematics hardware to vehicles powered by both electric engines and gas, some of which are dual fuel.
The aim of the trials is to demonstrate new technologies and to encourage the widespread introduction of low and zero emission commercial vehicles in UK fleets.
"With all new cars and vans set to be zero emission by 2040 – we are pleased to be part of the biggest practical trial of low and zero emission heavy goods vehicles in the UK," said Matthew Hague, executive director – product strategy, Microlise.
"We are hoping the outcome of the projects will be research conclusions and recommendations as well as exploitable developments which will expedite the rollout of alternative technologies in UK fleets. It's also great experience for us as a company to get hands-on with leading edge technologies in development now."