Missguided expands service with Doddle
Online fashion retailer Missguided is now offering next day delivery and free returns with Doddle, the parcel service.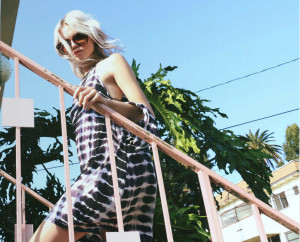 Missguided shoppers will have access to 50 Doddle stores across the UK to collect their next day orders. Returns will now be free, having previously cost £1.95.
"We continue to receive great feedback from our customers, and now we're giving them even more choice with our new delivery and returns options," said Brett Young, Missguided operations director.  "This, together with partners such as Doddle ensuring a really high level of service to match, results in an overall excellent customer experience."
 Tim Robinson, Doddle CEO said:
"The addition of these services really strengthens our relationship with Missguided. Our locations complement the habits of Missguided's urban customers, particularly in universities and we're delighted to be offering the full range of Doddle collection and return services to Missguided customers."