The Ministry of Defence hopes to save £500 million in military spending after selecting US group Leidos as the preferred bidder for the Logistics Commodities and Services (Transformation) programme – a 13 year contract to manage up to £1bn a year of spending.
The aim of the contract is to improve efficiency in warehousing procurement and stock control of food, clothing, general and medical supplies as well as storage and distribution. The government hopes it will save more than £500 million over the 13 years of the contract.
Leidos, formerly known as Science Applications International Corporation, will sub-contract parts of the operation to Kuehne + Nagel, TVS, Agility and Thales. The plan is to construct a defence fulfilment centre next to the existing MOD site at Donnington in Shropshire, once the contract is signed.
This consortium is understood to have beaten a consortium led by Babcock International and including DHL to become the preferred bidder.
Roger Krone, chief executive of Leidos, said: "This contract represents an important milestone for Leidos and will enable us to bring decades of proven logistics performance to help transform the UK armed forces' storage, distribution and commodities procurement capabilities – all to ensure front-line troops can get what they need, when they need it."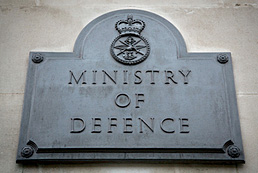 Lieutenant general Chris Deverell, MOD chief of materiel, (land), said: "Our priority is to provide the best possible support to military operations and maintain levels of quality and service to our Armed Forces as well as being able to meet their changing needs."
Bid leader Leidos says it offers a "mix of innovative technology and sector expertise to customers in national security, engineering, and health markets".
Kuehne + Nagel will be responsible for storage and distribution, while TVS Supply Chain Solutions will provide  procurement services.
Agility Defense and Government Services will be responsible for removals and specialist movements, and Thales UK look after business continuity and disaster recovery planning service.
* In November the MoD selected Babcock as preferred bidder for the acquisition of the Defence Support Group (DSG). The acquisition agreement includes a contract to provide services to the MoD for 10 years, with an option to extend for a further five years.
DSG is the MoD agency responsible for storage, maintenance, repair and overhaul of military vehicles and equipment. It plays a key role in ensuring that the Army is able to train and be ready to deploy. Babcock will work with the MoD to complete the acquisition of DSG by 31 March 2015 and start the service provision contract on 1 April 2015.
Links