Low diesel prices are driving the popularity of road haulage, putting pressure on intermodal services. Alexandra Leonards looks out how operators are responding to the new competitive conditions.
Competition between modes in the transport market is intensifying. Road is low cost and flexible, while intermodal transport services can guarantee capacity and environmental benefits.
"I suspect that road development in Europe continues to outpace rail development, which has been a trend in the recent past," says Dionne Redpath, director of Europa Road at Europa Worldwide.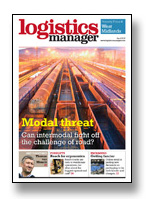 The latest statistics from the Department of Transport are an indication of how significant the road transport sector is in the UK. Of the 185 billion tonne kilometres of domestic freight moved within Britain, 136 billion was moved by road. These figures represent a growth of 34 per cent between December 2014 and November 2015.
Ocean, which moved only 27 billion tonne km of freight, and Rail, just 22 billion, have a much lower share of domestic freight.
"I also suspect that there's a limit to the effectiveness of rail distribution between Europe and the UK, particularly if your business does not deal in commodity-based products or doesn't have sufficient volume to really make rail work," adds Redpath.
There is an overriding trend in the market place to remove stockholding within sites, which in turn calls for extremely short lead times and sustainable supply. "Certainly during the course of last year, with the disruption at Eurotunnel at its height, the luxury of having that model has been challenged," she says. "As a result, we are seeing an increase in requests from customers wanting to create a buffer to protect against similar sets of circumstances."
In an ever-changing supply chain, companies are always looking to evaluate processes, implement cost-down measures and realise efficiencies. "To enable those ideas, the forwarder needs to have the right physical infrastructure but also be flexible and innovative," says Redpath.
And this is something road freight is able to deliver.
"Rail infrastructure is extremely rigid and creating additional capacity is complex and expensive if volumes don't support – speculating in new services is costly and therefore I suspect this sector innovates and flexes less readily than the road sector," she adds.
Road transport also has the benefit of cheap fuel costs, which is another factor prompting a more competitive market.
Frans de Wolff, logistics solutions manager at global logistics company Samskip, says that in the next one to two years he expects to see these low diesel prices causing a backshift to road transport. "The cost of diesel is a bigger cost factor for road transport than it is for intermodal transport," he says. "A carbon tax could ensure fairer competition between the different modes (full internalisation of external costs) but also aid in slowing global warming."
But what does this all mean for the intermodal market? The growing popularity of transporting goods via road networks has meant it has had to attract customers by emphasising other benefits like guaranteed capacity, fixed transit times, the ability to travel when road restrictions are in place, higher payload, and environmental benefits.
Environmental factors are becoming increasingly important for businesses, governments and communities.
As a result, Ciprian Stiubea, intermodal manager at Transmec Group, has seen a greater focus on the development of rail infrastructure in comparison to road.
"This is being influenced by the 'green' agenda, a factor that's been present for a long time but now seems to be really gaining momentum," he says. "Across Europe, governments are actively encouraging rail as an alternative to road transport and intermodal has become a key consideration for businesses keen to reduce their overall environmental impact."
Transmec's new UK-Italy intermodal service addresses the need for more environmentally friendly transport. The service delivers a direct rail connection between Zeebrugge, Belgium and Novara in north-west Italy. It is a no-transhipment service, which also includes collect and ship capability from across the UK and forward shipment by road throughout Italy.
"The service offers a compelling alternative to road with differences in transit times of just 24 hours," says John Simkins, general manager of Transmec UK. "As well as being cost-effective, it's also environmentally-friendly, helping customers to meet critical targets for reducing CO2 emissions." According to Stiubea, customers are also attracted by the added security the market has to offer, as well as the capacity to avoid on-going issues at ports like Calais.
"The intermodal market is being driven by a demand for an eco-friendly, cost-effective and flexible mode of freight transport," says Stiubea. "In addition, relatively short transit times mean intermodal offers a real alternative to long-haul road transport."
As well as these appealing factors, there is an active push by governments to bring intermodal services to the forefront when it comes to long distance haulage. Samskip's de Wolff says that looking forward to 2020 and beyond, there is an EU white paper goal to shift 30 per cent and 50 per cent of the 2011 road freight volume over 300 km in 2030 and 2050 respectively to intermodal transport.
He also predicts that by 2020, there will be intermodal efficiency gains from the deployment of larger vessels and longer rail shuttles.
Samskip, which already has sailings to nine different ports in Norway, now connects it with Europe via daily rail departures to Duisburg, Germany. Its 140,000 sqm multimodal rail terminal in Duisburg already handles a significant number of rail shuttles to and from Scandinavia. The company has a large fleet of 45ft containers, 13.6m trailers and reefers which enable fast connections by road to Germany and Benelux. France, Spain, the UK, Ireland, Italy and Turkey are all connected by rail and short sea.
Intermodal collaborations are also taking place in the industry. In February, Transmec Group partnered up with Eurogate Logistics to provide European coverage stretching right from Malaga, Spain to Moscow in Russia. By combining their road and rail transport networks they have generated a comprehensive transport system.
"Our geographical coverage dovetails perfectly, enabling us to offer customers a complete service at highly-competitive rates," says John Simkins, general manager of Transmec UK.
If these unfaltering operations are any thing to go by, it seems that intermodal is still very much on the scene – and strong too.
Samskip's de Wolff says that in terms of the development of European road services, what he sees is an increase in road congestion and gridlock, as well as a scarcity of truck drivers. And, despite the many benefits road transport can offer, like low cost diesel, it still has one dark cloud hovering above it – the migrant crisis at Calais.
"From a UK-EU-UK perspective, we have seen a distinct drop in the number of foreign trucks operating readily in the UK, with the Channel disruption last year being cited as quite a large factor in that decision by some of those operators," says Europa's Redpath. "We've seen an upturn in the number of crossings being scheduled by some of the ro-ro operators on the straits of Dover, which is a positive response to the need to improve capacity and crossing options. It remains to be seen how that set of circumstances pans out."
de Wolff thinks that due to problems in Calais and stowaways, there is a shift to ports in Belgium and the Netherlands but also towards containers. "Increasing border control within Europe will probably result in waiting time for road trucks," he says.
Intermodal operations should have a bright future. But the growth of road haulage means that it is ever more important for the intermodal industry to justify its position, and explain why it can provide a better, more efficient service.
Collaboration: rail and sea
A key development in the UK industry is the introduction of bigger container ships. Some are now reaching upwards of 20,000 TEU. And, of course, this is going to have a knock on effect for other modes within intermodal networks.
"The introduction of bigger ships results in more peaks and troughs in the delivery of containers to terminals," says David Cross, acting head of intermodal at DB Cargo UK (Formerly DB Schenker). "A ship may arrive with 20,000 containers on board.
"This is a challenge, but rail is fortunately able to cope with this due to the recently introduced larger capacity of our container trains."
He says that trains are getting longer and more hi-cube friendly, so that each service is able to move more containers and at a higher capacity, allowing a greater quantity of goods to be transported with each service.
In 2015, the introduction of larger ships to The Port of London saw Thames terminals handling 45.4 million tonnes of cargo – an increase of 2 per cent, or 0.9 million tonnes year-on-year. According to the port, growth was principally in containers and trailers – up 4 per cent to 16.9 million tonnes.
Port of London Authority chief executive, Robin Mortimer says: "Last year a number of operators introduced new, bigger ships and records were broken. The record breakers included container ship, UASC Barzan and cruise ship Viking Star. The 400 metre long Barzan set a new benchmark as the biggest-ever ship on the Thames when she called at London Gateway Port in September. Viking Star became the largest-ever cruise ship in central London when she called at our Greenwich cruise ship moorings on her inaugural trip in May."
Since August last year, the Port of Tilbury welcomed upwards of 20 calls from Grimaldi's new-generation, larger capacity con-ro ships, which operate on routes between Europe and West Africa.
"Longer and wider than their predecessors, they are handled at Tilbury's new landing stage berth, rather than in the docks," says Mortimer. "And the Thames' busiest service operator, CLdN has much larger, "game changer", ships being built as well.
"It's developments like these, combined with the planned £1 billion of investment by Thames terminals and operators over the next five years, that give us confidence in the future. The Thames Vision project, looking at how the Thames will develop over the next two decades has set a goal of port trade growing to over 60 million tonnes."
Last year DB Cargo Rail UK partnered with PD ports, and it now runs a direct daily service, Monday to Friday from Teesport in Middlesbrough to Mossend and Grangemouth in Scotland.
"The recent investment in a dedicated rail terminal at Teesport is part of PD Ports' wider growth strategy to position the port as the Northern Gateway for containerised goods destined for the north of the UK," says Geoff Lippitt of PD Ports.
Europe: Connecting East and West
The need to connect Eastern Europe with Western Europe by rail is a trend that is becoming ever more present in the industry. Transmec has a strong presence in Eastern European countries and has, in the last two to three years, noticed a shift in the eastbound-westbound balance with countries such as Poland, Romania and Hungary starting to export more.
"Transmec has already responded to this by launching an intermodal link between Zeebrugge and Curtici, Romania, in 2014," says Ciprian Stiubea of Transmec. "Operated in partnership with P&O, this route has proved highly successful, with weekly departures increasing from two to three each way.
"Going forward, there is the potential to further extend services into Eastern Europe and opportunities will arise with the building of new terminals in countries such as Romania, Bulgaria and further ferry connections to the Asian side of Turkey."
A number of Transmec clients who previously purchased from China are now buying from Eastern Europe.
"As a result, there is growing demand for trucks and particularly drivers in Eastern Europe," says Stiubea.
But there have been lots of drivers from these countries that have relocated to western European countries to address the need for cheaper and more flexible trucking solutions. "This has actually led to a shortage of drivers in the east," he says. "There is no common strategy or policy for attracting the drivers back to their original countries, but every company is trying to keep their drivers by increasing salaries and offering additional incentives such as bonus systems and training."
Technology: Increasing role for IT systems
As demands from the retail sector increase, IT plays a big role in the move towards a more sophisticated intermodal service. "Developments in IT have played a key part in this, one example being that the majority of logistics companies now offer their customers a tracking service," says DB Cargo's David Cross.
In 2014, DB Cargo introduced Anubis, a tracking system that allows customers to trace their rail freight services 24 hours a day, including container movements, invoices and orders. It provides full electronic data interchange (EDI) capabilities with customers and supply chain partners, allowing data sharing and access. It also includes an electronic paper trail and electronic invoicing.
Europa will soon be launching a £1.7 million IT solution called 'Leonardo'. LeoRoad, the first phase of the programme, will go live in the summer across 11 UK sites. It will include proactive operational monitoring of shipments, discrepancy management, customer and partner daily reporting, transit delay announcements (due to weather and other issues) among many more. The system will also be fully integrated with both CCTV and Europa's new national telephone system. "The launch of this first phase of Leonardo follows a period of significant change within Europa including the move to Dartford and the launch of 1hub – which in themselves were incredibly demanding for the IT team," says Andrew Baxter, managing director of Europa. "Despite that, this project has been the life-blood of our team for the past two years and it is a testament to their commitment and skill that we are in the final countdown to the launch of a completely bespoke system. One that will reap fantastic benefits for the business and our customers."