Road hauliers will have to demonstrate 15 per cent greater financial reserves to operate legally in the UK as a result of the fall in the value of sterling, the Freight Transport Association has warned.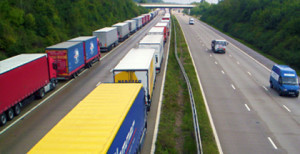 It calculates that the sums will change from £6,650 to around £7,800 for the first vehicle, and from £3,700 to around £4,300 for each subsequent vehicle. In January 2016 the equivalent rates fell from £7,000 to £6,650, and from £3,900 to £3,700.
Official figures will be announced by the Department for Transport in due course. Financial standing requirements for standard operator licence holders, are given in European law in Euros, and come into force on 1st of January.
Es Shepherd, head of member advice at the FTA warned: "The potential hike may create difficulties for hauliers as they now need to demonstrate to the Traffic Commissioners – the industry regulator, that they have over 15 per cent greater reserves available."