The rise in robotic technology does not threaten human jobs, Amazon's regional director Jonatan Gal told logisticians at the Robotics and Automation Exhibition in Milton Keynes this morning.
In a presentation that focused on automating picking and packing processes in retail, Gal looked at the collaboration between humans and robots. "Our robotics enable flexibility and scalability for Amazon," he said. These robots work in collaboration with humans, taking on tedious roles and handling more complex operations like crunching numbers and assessing databases.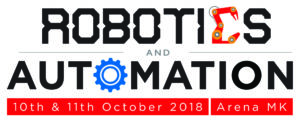 In the future Amazon hopes to increase the use of robots to increase the density its inventory to generate more throughput and raise profit margins, seeing where there is a smaller and smaller footprint of property and people as it aims to "push the boundaries of reducing the need for labour but will always need people."
However, said Gal: "People are still at the centre of the operation." He explained that Amazon is working on retaining people, including its recent adjustment the wage it pays its workers. "The real key is retention," he said, "making sure they feel welcome and stay". Robots around you will still work and Amazon still intends to focus on people, he added.
"I can't see the dynamic changing anytime soon," said Gal. Alongside more robotics use in Amazon's warehouses, he also agrees that this will be require "many more people for years to come". Therefore, there is no danger of human workers potentially losing jobs in the years to come as the use of robotics takes off in retail.
The Robotics and Automation Exhibition is taking place today at the Arena MK in Milton Keynes.