The House of Commons Environmental Audit Committee has written to the chief executives of the UK's ten leading fashion retailers asking what action they are taking reduce the environmental and social impact of the clothes and shoes they sell.
The companies include: Marks & Spencer, Primark, Next, Arcadia, Asda, Tk Maxx and HomeSense, Tesco, JD Sports Fashion, Debenhams, and Sports Direct.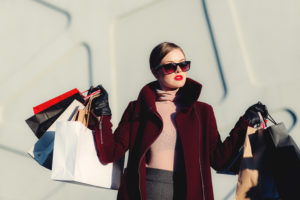 Environmental Audit Committee chair Mary Creagh MP wrote the letters on the grounds that clothing production contributes to climate change – they release microplastic fibres when washed that end up in the ocean and any unwanted and outdated clothing ends up in landfill.
Fashion retailers are therefore being asked whether they are working to avoid child labour and paying workers the living wage, if recycled materials are used in production, how recycling is encouraged and whether unsold or returned stock is incinerated as well as many more.
Creagh said: "The way we design, produce and discard our clothes has a huge impact on our planet. Fashion and footwear retailers have a responsibility to minimise their environmental footprint and make sure the workers in their supply chains are paid a living wage. We want to hear what they are doing to make their industry more sustainable."