Marks and Spencer has chosen Clipper Logistics to take a key role in the retailer's returns management operation.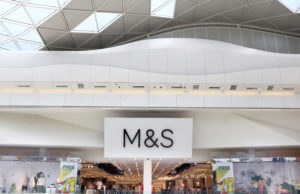 The logistics company will consolidate stock returned from stores, as well as online returns received direct from customers.
The new contract will operate from Clipper's e-fulfilment facility in Ollerton, Northamptonshire.
"Creating a seamless experience for our customers is really important," said Paul Burns, head of operations at Marks and Spencer. "We look forward to working closely with Clipper to provide an efficient and convenient service that works for our customers and our business".
Tony Mannix, chief executive officer of Clipper Logistics, said: "We've worked with Marks & Spencer for a number of years,  and I'm delighted that they've chosen us to partner with them on this comprehensive returns solution."
Alongside ASOS, Clipper Logistics won the Reverse Logistics Award at the Supply Chain Excellence Awards 2017.
Clipper also handles John Lewis' returns.