Network Rail has changed its plans for a new sleeper production and storage site at Bescot in the West Midlands to reduce the impact on residents.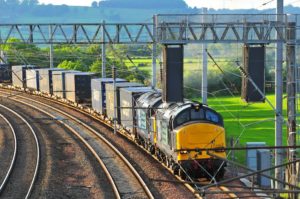 Rob Morton, supply chain operations director for Network Rail, said: "Bescot remains the preferred location for this facility but having listened to the concerns raised with us, it was clear changes had to be made.
"We went back to the drawing board and reworked our proposals so the impact on the area is even less than before. This is a vital facility for the rail industry but we want to do all we can to deliver it with the least impact on the surrounding area."
The new plan involves relocating the facility east of the original site so that it is 500m further away from houses on Westmore Way.
There will now be a new link road that will take traffic to the facility direct from the A4031, to avoid passing any houses on Sandy Lane. And vehicle movements will be directed to the site from Junction 1 of the M5, while vehicles leaving the site will use the original route back to Junction 9 of the M6.