Unipart Group has appointed Darren Leigh as group chief financial ffficer with effect from today.
Leigh joins from financial software investor Finastra, but has extensive logistics experience having worked as executive vice-president for commercial finance at Sage and as chief financial officer for Freightliner.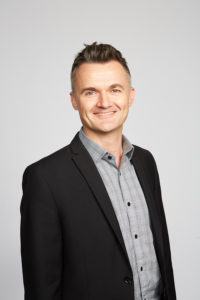 Leigh said: "I know Unipart has often been at the forefront of the most important corporate innovations. I look forward to playing my part as the company continues to reinvent itself as it has so successfully done in the past, and to play a strong role in supporting and driving Unipart's digital transformation."
Unipart chairman and group chief executive John Neill said: "Faced with perhaps the greatest challenge our generation will ever see, I am confident that Darren's technology focus and experience will make a significant contribution as we shape the future for our company, combining our ability to implement The Unipart Way with our digital transformation.
"This will enable us to provide new products and services and accelerate our journey to become a technology led company."
Leigh replaces Jonathan Chitty, who will be leaving the company having started in 2002.


Unipart is a sponsor of the 24th Supply Chain Excellence Awards will take place on 12 November 2020. For more information, including how to enter and sponsorship opportunities, and to register your interest go to: Supplychainexcellenceawards.com