Tiger Trailers, has moved into its £22 million factory at Winsford in Cheshire, which will enable it to double production capacity in the next 12-months.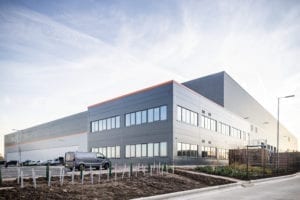 The 20-acre site includes 168,000 sq ft of chassis fabrication, body assembly, paint and final finish facilities. Offices include a 3D Engineering Suite, a specialist training facility and a full height showroom.
Design and construction of the new facility, which incorporates a number of energy-efficient systems, was completed in 12-months.