Synergy Logistics, which produces the Snapfulfil warehouse management system is moving to a new headquarters, with a 30,000 sq ft warehouse.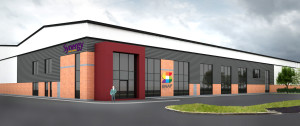 The new site is on the Willow Farm Industrial Park in Castle Donington, close to Marks & Spencer's million sq ft e-commerce distribution centre. Staff will re-locate from Synergy's existing head office in Loughborough in early 2017.
Managing director Tony Dobson said: "Following the launch of our new corporate identity and software editions, our new headquarters represents a further major investment in our future growth strategy.