Nissan has decided that it will build its new Qashqai at its Sunderland plant safeguarding 28,000 UK automotive supply chain jobs. It has also decided to build its next X-Trail model at the plant.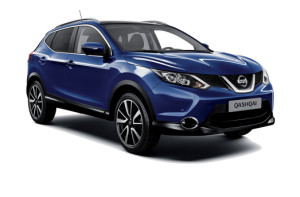 This comes after much deliberation and uncertainty following the Brexit vote. The company said the decision was made because of "the government's commitment to ensure that the Sunderland plant remains competitive".
"I am pleased to announce that Nissan will continue to invest in Sunderland. Our employees there continue to make the plant a globally competitive powerhouse, producing high-quality, high-value products every day," said Carlos Ghosn, chairman and CEO of Nissan.
"The support and assurances of the UK government enabled us to decide that the next-generation Qashqai and X-Trail will be produced at Sunderland. I welcome British Prime Minister Theresa May's commitment to the automotive industry in Britain and to the development of an overall industrial strategy."
Nissan opened the plant in 1986, and has since produced around nine million cars. About 80 per cent of the production is exported to 130 international markets.