John Lewis, has taken a 46,000 sq ft unit in Southampton which it will use as a customer delivery hub as well as providing additional capacity to serve the south coast region.
This site will replace the retailer's existing warehouse provision, located nearby in Southampton city centre, with the full relocation expected to be completed by April 2019.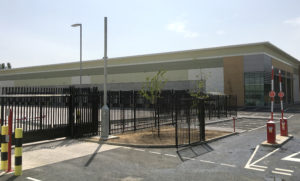 It completed on the pre-let of Unit 3 at South Central, Southampton, at £9 per sq ft, on a 15-year lease, from Peel Logistics and Rockspring.
James Haestier, director, industrial and logistics at Colliers International, who advised John Lewis, said: "At South Central, John Lewis has successfully collaborated with Peel Logistics to strategically build a facility to its exact needs and design which has also been delivered on time and to specification."