Next renews DHL's two-man contract
Next has renewed its two-man home delivery contract with DHL; extending the partnership for a further three years.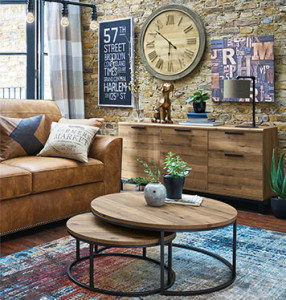 The logistics company will continue to deliver furniture items to customers from its UK out-base network. DHL will continue to offer timed delivery slots and in-home product assembly services.
"As well as developing a new automated furniture warehouse, we recognized the need to update our omni-channel order fulfilment systems for our two-man home delivery operation," said Simon Kelly, logistics and customer services director, Next. "We therefore continue to need a partner that is committed to continuous improvement in customer service whilst delivering efficient operations.
"We felt that DHL was best placed to offer us both and we are pleased to renew our contract with them for a further three years".
The retailer is in the process of upgrading its omni-channel order fulfilment solution with enhancements to its two-man home delivery operation.