In less than a week since its call to arms to find desperately needed short term storage space for the NHS, property consultant CBRE has managed to secure some 14.25 million sq ft of storage space.
The search has also resulted in 195,000 car parking spaces and 145,000 beds for staff near their hospitals, many of who are having to isolate from their families.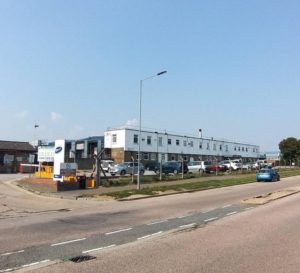 The call went out last week and 3PLs, companies, landlords and developers both commercial and residential have answered.
Galliard Homes has donated use of one of the company's substantial warehouse complexes in Essex, which will be transformed into an emergency local community facility storing essential supplies.
Galliard Homes is undertaking this in partnership with Essex County Council (ECC) with the 61,000 sq ft of storage space, located on a 2.5-acre site, now repurposed to provide much needed space for supplies which are being brought in as part of the UK government's response to fighting the coronavirus pandemic and supporting vulnerable people.
Galliard said that the firm's extensive warehouse complex, part of a larger industrial site, will allow ECC secure and quick access to the supplies, making the delivery and distribution more efficient.
Galliard has temporarily stopped its commercial operations from this site and moved any construction equipment previously stored there. Trucks have already been arriving the new depot with the first supplies.
Chris Duffy, acquisitions and commercial director at Galliard Homes said: "The decision to transform one of our warehouse complexes into an emergency depot for key supplies will support our government and NHS heroes in the fight against COVID-19. We were pleased to see the arrival of the first supplies, and for this facility to provide much-needed assistance."
CBRE has created a working group to co-ordinate the effort for much needed space for the NHS. If you have space that may be suitable please send details to [email protected]