The NHS Business Services Authority is targeting £150m savings from a two year extension to its NHS Supply Chain service contract with DHL.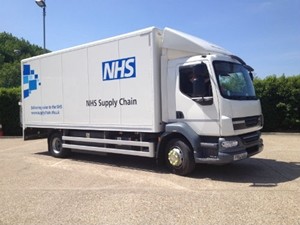 As part of the agreement to extend the contract, revised terms will apply from 1 October 2015 and operate for three years until 30 September 2018.
DHL will be incentivised to deliver more value to NHS customers and cost savings to the tax payer. A cash releasing savings target of £150 million has been agreed for delivery by October 2018 in addition to the £150 million target already set for March 2016.
NHS Supply Chain has to date achieved savings of £96.5 million against the March 2016 target.
"This agreement provides a step change in savings delivery for the NHS. We're really looking forward to working closely with NHS customers, suppliers and DHL to secure the £300m savings target," said Steven Pink director of change and commercial delivery at the NHS Business Services Authority.
DHL won the contract in August 2006. It was originally worth £850m over ten years and that has grown to £1.6 billion. DHL was charged with handling a total Department of Health spend of some £5 billion.
Health minister Andy Burnham said at the time that the deal could save the NHS £1bn over ten years and create more than 1,000 new jobs.