Nick Hewer, Lord Sugar's adviser on The Apprentice, is to present the European Supply Chain Excellence Awards at the Park Lane Hilton on 16th November.
Hewer's facial expressions, borne of wonderfully dry wit and a lifetime's business experience, tell you exactly what he thinks of the contestants. In his speech at the Awards he will take the audience behind the scenes of the hit TV show.
Hewer, who recently stepped down from The Apprentice, has also won acclaim for his role as host of Countdown.
With more entries than ever before, the European Supply Chain Excellence Awards, held in association with PwC, marks its 19th year.
Many of Europe's leading retailers and manufacturers are among the 72 companies shortlisted for awards, and the evening promises to be a spectacular celebration of all that's best about our industry.
Entertainment includes a casino with tables such as blackjack and roulette – all just for fun, of course – and always provides a fantastic networking opportunity, so whether you win or not, you'll come
away with invaluable contacts.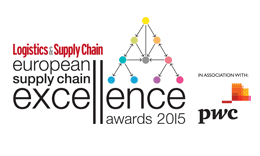 A dance floor will also open up after the Awards ceremony for guests to let their hair down and enjoy the rest of the evening with their peers.
The Awards dinner takes place on Monday, 16th November at the Park Lane Hilton in London.
Click on the logo for more details.
Nick Hewer
Nick Hewer's PR firm was selected to represent Amstrad in the eighties and soon became responsible for media handling of all Alan Sugar's business and charitable activities.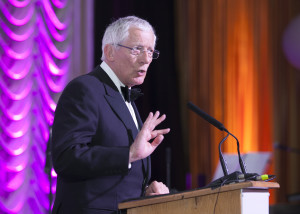 For over 20 years Nick played an integral part in Amstrad's management structure. He also built a long and impressive client list, including the Secretariat of HH The Aga Khan and the wife of the ruler of Dubai, the late Sheikh Maktoum, as well a number of British and international companies.
After selling the business, Nick withdrew to his house in south west France; but having become firm friends with Alan, he was called to negotiate on his behalf with the Apprentice producers.
The tables were turned when Sugar persuaded Nick to take an on-screen role and promised to negotiate his fees. "I fought hard against it," he says, "but he cajoled me – in a muscular sort of way." Taking to television like a duck to water, Nick has since amassed a string of credits from Have I Got News For You and Farm Fixer to The Town That Never Retired, Nick and Margaret: Too Many Immigrants?, and Countdown to Freetown.