Macclesfield-based Kinaxia Logistics has acquired the business of BC Transport from the administrators.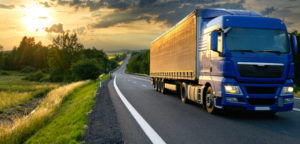 BC is based in Bollington just a couple of miles from Kinaxia's headquarters. It is the ninth business to join the Kinaxia Group, which is planning further acquisitions next year.
Kinaxia logistics director, Peter Fields said: "This is likely to be our last acquisition this year but we anticipate making further investments in the next 12 months and these will be in line with our aim to build a flexible and efficient, service-focused haulage and warehousing group covering the UK."
The purchase follows the acquisition of Warrington-based Mark Thompson Transport in July. Other Kinaxia companies include: Bay Freight, William Kirk, NC Cammack, Foulger Transport, Lambert Brothers, Panic Transport, and Maiden's of Telford.
BC Transport was formed in 1964 and, like the other businesses within Kinaxia, offers both general haulage and pallet network services. BC Transport was a founder member of pallet network Palletforce, and will continue to operate as a member of the network.
Fields said: "We are delighted to welcome the team from BC Transport into Kinaxia, and as a fellow Macclesfield based business, we are pleased to have been able to save the jobs of the local workforce."