Nisa has renewed its contract with DHL Supply Chain for a further three years.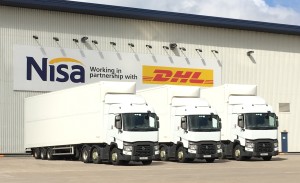 DHL will be responsible for the management of the retailer's logistics operations across the whole of the UK and Ireland. During the new contract, it will deliver more than 100 million cases every year.
The logistics company will deliver chilled, frozen and ambient products to over 2,500 members, at 3,500 delivery points.