Nisbets, the catering equipment supplier, has chosen Menzies to deliver weekly supplies of goods from its national distribution centre in Avonmouth, to its stores across the UK.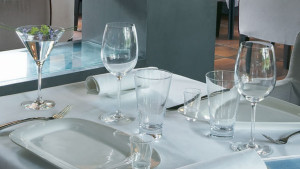 "Menzies impressed us with their ability to provide a reliable and cost-effective service throughout the country," said Jim Huckle, operations director, Nisbets. "It wouldn't make sense for us to have this kind of operation on dedicated vehicles but by working with a consolidator we have been able to secure a much more attractive and efficient arrangement."
"Although we're already the largest supplier in our market we have significant growth ambitions. Supply chain excellence is critical to those plans and in Menzies we have a partner that we know will deliver for us."
The products are trunked from the DC near Bristol to Menzies' depot network. Pallets and cages are then moved to vehicles for the final mile delivery.