Government plans for a no-deal Brexit are "dire", the Road Haulage Association warned as prime minister Theresa May decided to abandon plans to allow MPs to vote on her deal today (11th December).
RHA chief executive Richard Burnett told French officials at a meeting of French businesses and officials at the Hauts de France regional government headquarters in Lille that planning for road transport in the event of a no-deal Brexit is "dire" and "simply not robust enough".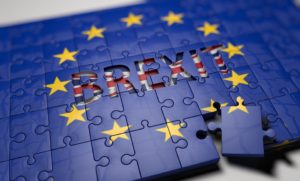 He cited the example of one haulier who has 8,000 different shipments on a lorry – each requiring an import and export declaration and a Safety and Security Declaration. With 3,000 trucks a week crossing the channel for that one firm that would mean millions of pieces of paperwork.
"With each declaration taking ten minutes you would need 170 people working eight hours a day to process one load. Customs processes simply won't work".
On Friday, health secretary Matt Hancock warned that a no-deal Brexit will cause "significantly reduced" access on Channel routes for up to six months.
Then on Monday, the prime minister decided to postpone the House of Commons vote on the deal that she has agreed with the EU when it became clear that she would lose the vote.
In a statement in the House of Commons on Monday, Theresa May said: "From listening to [MPs] views it is clear that while there is broad support for many of the key aspects of the deal, on one issue – the Northern Ireland backstop – there remains widespread and deep concern.
"As a result, if we went ahead and held the vote tomorrow the deal would be rejected by a significant margin. We will therefore defer the vote scheduled for tomorrow and not proceed to divide the House at this time."
The prime minister will now go back to Brussels ahead of the European Council to "discuss with them the clear concerns that this House has expressed".
Donald Tusk, president of the European Council, responded in a tweet: "I have decided to call #EUCO on #Brexit (Art. 50) on Thursday. We will not renegotiate the deal, including the backstop, but we are ready to discuss how to facilitate UK ratification. As time is running out, we will also discuss our preparedness for a no-deal scenario."
And Jean-Claude Juncker, president of the European Commission, tweeted: "I will meet
@
theresa_may
this evening in Brussels. I remain convinced that the
#
Brexit
deal we have is the best – and only – deal possible. There is no room for renegotiation, but further clarifications are possible."
Guy Verhofstadt, the European Parliament's Brexit co-ordinator, said: "I can't follow any more. After two years of negotiations, the Tory government wants to delay the vote. Just keep in mind that we will never let the Irish down. This delay will further aggravate the uncertainty for people & businesses. It's time they make up their mind!"
CBI director general Carolyn Fairbairn was dismayed at this latest turn of events: "This is yet another blow for companies desperate for clarity. Investment plans have been paused for two and a half years. Unless a deal is agreed quickly, the country risks sliding towards a national crisis.
"Politicians on both sides of the Channel need to show leadership, by building consensus to protect both the UK and EU's prosperity. No one can afford to head into Christmas with the threat of no-deal costing jobs and hitting living standards."
And Dr Adam Marshall, director general of the British Chambers of Commerce, said: "Firms are looking on with utter dismay at the ongoing saga in Westminster, and express concern that politicians are seemingly acting in their own interest, with little regard for the millions of people whose livelihoods depend on the success of UK business and trade. Many business leaders will be intensely frustrated by yet another delay in this drawn-out process, which impacts real-world business conditions, not least currency markets.
"Businesses are clear that time is rapidly running out. With just over 100 days to go until the 29th of March, many are already enacting contingency plans in the absence of clarity from Westminster. Even basic business planning for next year has become difficult, if not impossible, for many firms and their investors."