Health secretary Matt Hancock has warned that a no-deal Brexit will cause "significantly reduced" access on Channel routes for up to six months.
The Department of Health & Social Care has been working on contingency measures to maintain continuity of supply.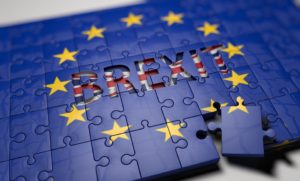 But in a letter to suppliers of pharmaceuticals and medical equipment today (7th December), Hancock has updated the government planning assumptions, saying that in the worst case scenario, delays on traffic through Dover and Folkestone could last for six months.
The DHSC has already advised pharmaceutical companies to maintain an additional six weeks supply of prescription medicines over and above their normal buffer stocks by 29th March.
In the light of the new government planning assumptions, he said, this action would need to be supplemented with additional actions. "I am writing in parallel to pharmaceutical companies, and my officials will continue to work closely with these companies to develop our plans."
But Hancock warned pharmacies, hospitals and GPs not stockpile additional medicines as this was unnecessary and could lead to shortages in other areas.