Nurturing the workforce was a key factor in winning a Supply Chain Excellence Award, Lucy Barks, head of contract manufacturing at Innocent Drinks, told delegates when she opened the second day of the Supply Chain Conference at the Grand Connaught Rooms in Central London.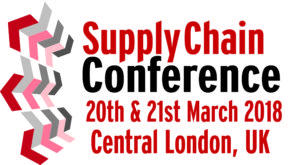 After about 15 years of not really innovating its supply chain, she said, Innocent decided to completely restructure its supply chain. She pointed out that the key is to nurture the skilled workforce you have – a decision that led to the winning of the Supply Chain Operations category at last year's Supply Chain Excellence Awards.
During a project, which took place between 2014 and ran right up until last year, the business decided that instead of simply adding new people to the supply chain each time the company grew, or things got more complicated, it would restructure the skilled team members it already had.
"We decided we couldn't simply stop and reconfigure the supply chain, because that would result in decline," she said. "So we had to take a terrifying step, and restructured."
To achieve this the company made sure it was clear what each person was accountable for. "We got a blank piece of paper and asked, what is our supply chain?" she said. "We started again."
Over 18 months 35 existing team members got new roles. "If they hadn't understood why we made the changes, it would have never have worked," she said. "If you don't have the will to run it, it won't work."
The company also found that because market share was almost 50 per cent UK, and 50 per cent EU, it needed to manufacture outside of the UK.
"We changed both operational and personal," she said. "We made a move from 100 per cent UK based model to a more balanced model."
They also created a team that only looks after the European operation. By opening up operations in Europe, the company is on track to reducing road miles by five million by 2020.
Nicky McGroarty, head of supply chain at Telefónica, discussed the company's big change of IT capabilities with a big migration of warehouses. After evaluating seven suppliers, Telefónica decided to replace its 3PL partner of ten years, DHL, with Brightstar to run its new warehouse.
McGroarty said that the business still continues to plan ahead and test, and the stock movement of two million units still needs to happen. She added that the work that the business is doing at the moment will enable Telefónica to change more easily in future – making the operation much more agile in the next few years.
Duncan Buchanan, policy director at the RHA, spoke about the challenges created by the "complete demonisation of diesel".
He said that the whole of London soon will charge money for everything but Euro 6 lorries, and said that £182 million per year from 2022 generated by the ULEZ charges would be picked up by the supply chain.
The pace of change regarding the banning of diesel vans or lorries is already having an impact on the industry. "A vehicle that is bought in 2018, like a commercial haulage Euro 6 will be around for 12 years – and it won't be with one user," he said. "That's important."
He pointed out that the clean air rules will force out Euro 5 vehicles that have only been used six years. "It's a huge problem for our members – we are failing to phase correctly. People need to get the economic value of 12 years – we're already seeing the collapse in value of Euro 5 – these things are making it harder for transition."
How do we deal with it? He said that a range of solutions need to be adopted – because as a haulage operator, you might specialise in one area, while another operator has a completely different perspective.