Only 0.02 per cent of the food sold by Ocado is wasted, the online retailer says.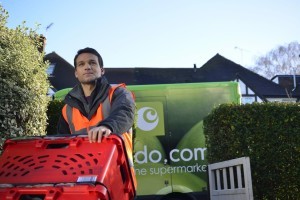 The company has published its food waste figures for the first time which show that one in 6,000 food items wasted.
It said the low wastage figure is down to its operating model which means that fresh food arrives directly from suppliers and can be sent out for delivery in as little as five hours.
Chilled food is kept at the correct temperature from the supplier to the customer's doorstep.
Ocado has also been working on increasing the shelf life of products. A recent chilled and bakery products project increased the shelf life at home for customers by at least 1 day, and on average by over 50 per cent for two thirds of the range.
"Fresh products like meat or bakery items have a very short shelf life. We've been working hard with our suppliers and internally to help give customers more time at home to enjoy their food," says Danny Kelly, Ocado Supply Chain Operations Manager. "By testing and tweaking the packaging on our mince for example, we've been able to promise customers an extra two days of shelf life in their fridge – that's on top of the three days we already promise customers with our Product Life Guarantee for mince. By giving customers extra time on over 4,500 products, we hope to help them reduce food waste at home."