Australian supermarket group Coles has signed a deal with Ocado for two customer fulfilment centres, one in Sydney and one in Melbourne. It will also use Ocado's store pick software for its home delivery services in less populated areas.
Coles has 818 supermarkets, 911 liquor stores, and 712 Coles Express petrol stations across the country. Sales last year were A$39.4bn (£22bn), of which A$1bn was online.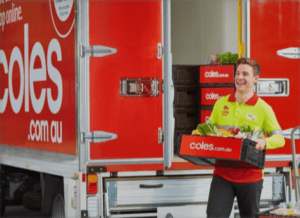 The robotic CFCs are expected to be operational within four years. Each one will have more than 1,000 robots. Coles expects to invest A$130-150 million over the development and construction period of the CFCs.
Chief executive Steven Cain said: "Ocado is singularly focused on online grocery shopping and, as a result, has become the best in the world. We are delighted to be partnering with them to make life easier for Coles' customers here in Australia. Ocado's on-going investment and retail partnerships around the world will help us continue to improve our offer into the future".
Ocado's partners now include Morrisons, Marks & Spencer, Kroger, Group Casino, Sobeys and ICA, as well as Coles.
Ocado chief Tim Steiner said: "Today marks another big moment in the continuing transformation of Ocado. Our unique, proprietary and industry-leading technology is bringing new growth opportunities to retailers around the world and changing the customer experience of grocery shopping. Coles is a grocer with a global reputation for innovation and outstanding commitment to their customers, and I am delighted we will be working together in the years to come to reshape the food retail landscape in Australia."