Next-generation DCs will combine robots with people in ways that are far more fluid and dynamic than traditional automated facilities. Warehouse operators face new challenges in coordinating and optimising the work of humans and their robotic coworkers.
This presentation will:
1. Provide an overview of the principal tasks and workflows that will combine robots and people
2. Describe how the addition of robots changes the ways in which picking and other processes are planned and executed.
3. Outline how AI tools can optimise and orchestrate people and robots to support DC objectives.
Register below to watch on demand now!
Meet the speakers;
James Hart, Business Development Manager at Lucas Systems
In 2016 James joined Lucas Systems, responsible for growing the business in the UK and EMEA. Throughout the course of the past 5 years, James has utilised his in-depth knowledge of warehouse operations across a large number of industries, to make recommendations to customers on areas that they can improve the efficiency of their operations. Walking the floor of warehouses multiple times a week has ensured that Lucas remain up to date with the latest requirements from the industry and drive the direction that Lucas take with their product. James and the rest of the Sales and Solutions Consultants at Lucas are the driving force behind this, enabling them to discuss the latest developments with customers. James' presentation will discuss some of the latest AI-based algorithms produced by Lucas and how these are evolving with customer demand and advances in technology, to orchestrate Robots.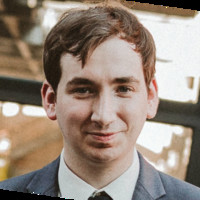 Justin Ritter, VP of Operations and Customer Success at Lucas Systems
Justin Ritter leads the solution design, project engineering, and delivery teams at Lucas Systems, with overall responsibility for the successful implementation of Lucas warehouse optimisation solutions at warehouses and distribution centres worldwide. Earlier in his career he managed large-scale supply chain projects for manufacturing and distribution organisations in food and beverage, retail, consumer goods, and automotive industries.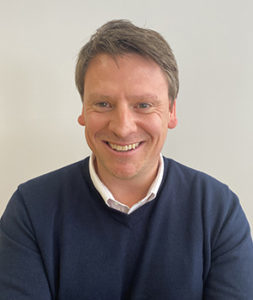 Nick Bradley Editor at Logistics Manager
Nick was appointed Editor of Logistics Manager in April 2021, roughly 22 years after cutting his teeth in journalism working within the Handling Division of DMG World Media opposite former LM editor Malory Davies. He subsequently spent 15 years as Editor and Editor-in-Chief of numerous B2B titles covering industrial vehicle design and engineering, intelligent transportation systems and even launched technology publications focusing on ADAS, autonomous vehicles and winter resort operations. After a five-year spell running a Top 100 Amazon third-party seller company, he has found his way back to his first love, publishing, via an events company specialised in sustainability-themed conferences where he tried to rid the world of plastic pollution and electronic waste.
On Demand; Optimising Robots And People Using AI