TNT and FedEx Express have expanded the TNT Economy Express service to include one-day transit times for parcel shipments to selected destinations across Europe service to enable customers to reach key destinations faster.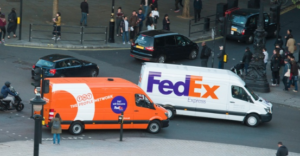 TNT Economy Express customers who ship to Europe will from the accelerated transit time on more than 1,300 network connections, covering over 200,000 postal codes across 17 countries.
Customers using the FedEx Express Intra-European Economy service will also benefit from these service improvements following the integration of the FedEx-TNT road networks.
"In an increasingly competitive trading landscape, businesses are looking to their shipping providers to offer speed, coverage and reliability to help them stay ahead," said FedEx Express Europe president and TNT chief executive Bert Nappier. "The enhancement of TNT Economy Express gives that opportunity to both TNT and FedEx Express customers across Europe as the integration delivers the power of our unique combined service portfolio."