When it comes to acquiring a commercial vehicle or forklift truck, customers are looking for flexibility, and a one-stop shop, says Alex Leonards.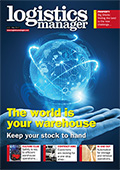 They say money makes the world go round, but it's not necessarily the number one consideration for a business when choosing a new truck or forklift.
"When it comes to hiring a truck, cost is an important consideration, but isn't necessarily the key driver," says Jungheinrich's Neil Warren.
According to a new report conducted by Sapio Research for Jungheinrich, cost is very important, with 79 per cent of survey respondents identifying it as so. But even more important is maintenance contract cover at 85 per cent, and fast delivery of rental trucks, at 81 per cent.
"Across all industries, there is increasing pressure to squeeze additional efficiency for shorter lead times and faster delivery," says Warren. "The short term rental market must continue to evolve in order to ensure customers meet these demands, which is why the Jungheinrich UK 'Power Buy the Hour' range of rental packages is supported by greater availability and shorter delivery times."
Simon Staton, client management director at Vinson Automotive Solutions Limited, says that choosing the right supplier(s) involves much more than scanning price lists.
"The choice will depend on a wide range of factors such as value for money, quality, reliability and service," he says. "How organisations weigh up the importance of the different factors will depend on business priorities and strategy.
"A tender is a 'snapshot in time' and over time the range of products and services may change which is why it is very dangerous to base supplier selection solely on the tender response with price the arbiter.
"It is vital for prequalification meetings to occur and a dialogue to be in place with potential suppliers that enable them to 'get under the skin' of the organisation and truly understand its goals and not simply deliver an off-the-shelf response."
For both commercial vehicles and forklifts, the offering of a "one-stop shop" seems to be the most appealing scenario for customers.
"The offering comes around the service foundation – from the provider – support, engaging the customer, and understanding the customer," says Colin Melvin of commercial vehicle contract hire specialist Fraikin.
Graham Usher from Cartwright agrees that customer service, and a knowledge of what the customer needs, is crucial: "It's important to actually listen to what the customer wants, because it's not one size fits all.
"They're all different, clothing manufacturers for example have different peaks to that of a pharmaceutical business.
"They want to be listened to and offered solutions that meet their requirements – and they're looking for total solutions."
Dave Potter, commercial and development director of Asset Alliance Group, says that every contract hire and rental company is now looking at how to differentiate themselves. "What we try to do is look at our service offering," says Potter. "We have a full fleet management service, with back office systems that give see-through visibility – and this can be across multiple asset brands.
"Customers can upload all of their own assets and the 3PLs they deal with – we try and have a one-stop shop.
"Compliance and the service performance of the asset is really key – this is how we can drive the visibility and compliance and clear view of what assets cost."
Andrew Woodward, head of materials handling at Investec Asset Finance Group, says that most offerings from the main specialist funders are relatively standard in the materials handling market. "There is more differentiation when it comes to delivery and service levels," says Woodward. "At Investec, we offer an advanced app to calculate rentals and propose deals that incorporate competitive funding rates."
Of course, a vital part of this comprehensive offering is incorporating strategies that focus on compliance. "Compliance is a massive issue – if you don't comply with your O Licence, you don't have a business," says Cartwright's Usher. "If you don't get it right, you will go to jail."
At Cartwright, its freight services include a full online compliance platform that customers can log into. This gives customers an opportunity to look at their costs, as well as their up and down time. It's a way to control damage costs, says Usher.
"Vehicle compliance, and the ability to provide telematics around that demonstrates that it's now more about the overall service offerings," says Colin Melvin, Fraikin. "We actually proactively control and manage the customer's compliance so were not reliant on the customer to contact us.
"Advising them on MOTs – we'll contact the customer. And we're delivering the highest level of MOT at around 98/99 per cent."
---
Flexibility
Striving for flexibility is core to the contract hire and rental market. Asset Alliance's Dave Potter says that with the company's flexible rental range, it tries to, rather than offer a "vanilla type product", raise the health and safety of a vehicle.
"Safety gates for example ensure the safety of your drivers or the general public," says Potter. "We try to drive those hire safety standards in our standard rental offering – and offer customers bespoke vehicles with more flexibility.
"These will give you better protection, and we promote that as a better standard. We're trying to give them flexibility, but at the same time raise the bar"
But, of course, it's also flexibility within the hire contract or rental agreement itself that customers are looking for. In Jungheinrich's recent research it found that 38 per cent of respondents would be extremely interested in a short-term rental system that charged for truck usage according to the number of hours it was used, based on data from a telematics system, rather than a fixed term agreement.
Cartwright's Graham Usher says that short-term rental is very much on the rise. "Short term rental is very flexible for clients," says Usher. "To give them the flexibility, to be able to offer variable solutions, is very important, and it's one of things we pride ourselves on."
However, Fraikin's Colin Melvin says that the business has seen a desire for more long-term rental. Melvin has witnessed a slight increase in the taking up of 18-month rental agreements compared to daily hires. "With the latest technology and reliability, contracts are extending to a longer six to seven years," he says.
Usher says that, in his experience, Brexit has brought a lot of uncertainty into the market. But, he also says that this has driven more flexibility into the industry.
"We don't know what's going to happen over the next few years, there may be some holding back when it comes to customer purchasing," says Usher.
Potter says that there is certainly a growth in the requirement for more flexible propositions compared to a few years ago.
" It's growing in popularity," he says. " With things like the perception of Brexit, there's worry about what's happening for the industry.
"In the old days there were five and ten year deals – with evergreen types of relationships.
"We still do an awful lot of three and five-year terms – when they want bespoke vans.
"Certain length, size height for standard rigids etc. But there is a degree of flexibility that the market place is driving – driven by customers thinking that they don't necessarily need all of these gadgets that they used to use."
---
The London effect
x Mayor of London Sadiq Khan has recently proposed that a daily charge for the most polluting vehicles in London is to be brought forward to 8 April 2019. In his new proposal for the "Ultra Low Emission Zone", it says that diesel vehicles that don't meet Euro 6 standards are to be charged £100 a day if they are a HGV, bus or coach. An expansion of this charge across Greater London will be enforced the following year.
The new proposal is sure to have a big impact on the contract hire and rental market.
"When designing the vehicle, it's important to look ahead to future standards," says Fraikin's Colin Melvin. "You have to look at the London effect –the ultra low emission zone should be discussed and looked at seriously.
"If that is then rolled out elsewhere, you have to look at what impact that will have on future buying."
Melvin thinks that looking forward, one of the major influences on the market place is the continued focus on clean air strategy. He says that companies need to take a considered approach – especially if they're looking to replace their fleet now, because they need to look ahead at legislation for the future. "It's critical to make decisions now – looking ahead three or four years in advance."
Paris, alongside Madrid, Athens and Mexico City, are the first to say they will ban diesel vehicles from their city centres. How companies will cope with this is something Asset Alliance's Dave Potter describes as "still an unknown". "There aren't many proven credible alternatives," says Potter. "There are some gas versions of trucks but are they really fully reliable – there's a long way to go."
He says that it is still relatively early to decide how the industry would deal with it.
---
Brexit has an impact
How much of an impact has Britain leaving the European Union had on the contract hire and rental market?
"There was a little bit of a slow down around the referendum – it's now less of a problem," says Dave Potter, commercial and development director, Asset Alliance. "Now that article 50 has been triggered, we might see a slow down – but at the moment, not really."
But, he says, it's definitely had an overall impact on asset and part cost.
Investec's Andrew Woodward, which specialises in the materials handling hire and rental market, has found that the general consensus is that short-term rental is very popular, and may even be more popular than a year ago.
"12 months ago we were approaching the EU Referendum with an element of caution and where there is caution, or lack of confidence short-term rental is a popular option, as end users will not want to enter into longer-term commitments without having confidence in the future," says Woodward. "There is cautious optimism in our sector in respect of the UK's economic prospects, but until the UK is fully extracted from the EU and terms of trade agreed there will be a significant reliance on short-term rental with deferred decisions on longer-term investments and finance contracts."
He says that another situation where short-term rental is more popular is during the early stages of buoyancy within an economic cycle. "In this case, operators may well be fully utilising their fleet, but are not ready to take "the plunge" in to a new commitment until they are confident that the demand is sustainable," he says. "Now that Article 50 has been triggered, we will hopefully begin to experience this phase over the next two years."
---
Five-year contract
Fraikin, the fleet management and contract hire company, has won a five-year contract hire agreement with Deliserve. The company has supplied five new trucks to the Newport-based meat wholesaler.
The new trucks include two 12-tonne DAF LFs and two 15-tonne Mercedes-Benz Ategos. The final vehicle is a smaller 7.5 tonne Atego. The contract package includes FraikinView, which is a web portal and mobile app that provides up to date progress of breakdowns, reports defects online, and lists all planned maintenance work.
The platform also collects important vehicle documents.
"The level of support we've received from Fraikin is fantastic. They know how important it is for a business like ours to have a modern, reliable fleet," said Tom Coburn, transport manager, Deliserve. "Most of our vehicles are on the road every day, so we need them to be fully maintained and operational to maximise productivity."
Fraikin is handling compliance, financing, maintenance and replacement of the vehicles on a collection and delivery basis
"FraikinView is really shaking up the way we manage our fleet – it puts so much vital information at our fingertips," adds Coburn. "Simple things, like being able to see at a glance which vehicles require maintenance, mean we can schedule servicing in advance and plan our workloads accordingly."
The new trucks have been fitted with Solomon Commercials' insulated bodywork, a Dhollandia tail-lift and a Carrier   Supra refrigeration system.
---
By the hour rental
Jungheinrich UK has launched a range of rental packages called "Power Buy the Hour" for its IC forklift trucks. The new range aims to provide a more flexible approach to the company's IC forklift truck rental requirements.
By monitoring telematics data, UK customers that opt for the scheme will only ever pay for the number of hours a truck is in use for. This data can be accessed via a mobile app.
The new rental scheme enables customers needing contracts of 600-plus hours, over a period of 12 months or more to move up and down price bands.
"Compared to the standard five year contract, it's very competitive," says Neil Warren, used equipment, rental and workshop director, Jungheinrich UK.