Apparel accounts for 20 per cent of online sales and is growing fast but the added cost to serve of online is hitting margins.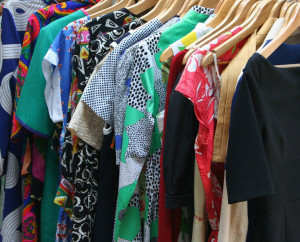 A new report, "Where did your profitability go?" from GS1 UK with LCP Consulting and Cranfield School of Management, examines the cost data of apparel retailers and brands to identify how the industry can sustainably manage the cost-to-serve.
The report points out that modern retail operations have largely been developed with each new channel being tacked on to the existing business. Yet, as customers expect to interact across many different channels, the supply chain needs to become more interconnected. It's also now common for retailers to rely on the services of third parties. But this comes at a cost – reducing the visibility and control retailers have over their supply chain activities and overheads.
It points out that most expenditure occurs downstream, from the warehouse to the customer driven largely by a retailer's service proposition. But if this is mismanaged, it can lose businesses money.
And any mistakes made upstream, in the planning, development and sourcing processes can significantly impact work load and expense further downstream, creating non-value added costs.
It argues that retailers can better manage their cost-to-serve by improving information flows to support the seamless movement of product throughout their supply chain and by adjusting their value proposition.
The report also identifies the impact of GS1 standards on resolving the issues retailers face while managing their cost-to-serve.
The paper is available as a PDF download from www.gs1uk.org/costtoserve.