Strong online growth helped John Lewis increase sales by 6.9 per cent to £951.3m for the six weeks to 2nd January.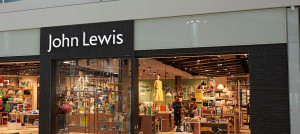 Group chairman Sir Charlie Mayfield said: "Our performance reflects to a large extent the significant investment we have made in our distribution and IT capability. Despite the fact trade was even more concentrated across a number of very busy shopping days, our operations performed especially well."
Like for like sales at John Lewis rose 5.1 per cent, but Waitrose saw a 1.4 per cent fall in like for like sales reflecting the tough trading conditions in the grocery market. Even so, Waitrose saw a 1.2 per cent rise in gross sales to £859.8m.
John Lewis's online sales grew by 21.4 per cent compared to last year and mobile continued to be its fastest-growing channel, with sales from smartphones and tablets up 31 per cent.
Sales through Click & Collect were up 16 per cent and it was the delivery method of choice for half of all online orders. Some 35 per cent of John Lewis online orders were collected from Waitrose branches.
For John Lewis, the group identified a significant shift in patterns of trade with three distinct sales peaks – Black Friday, Christmas and Clearance. Each peak had higher sales and a different channel mix.
In a trading statement, it said: "The combination of our shops, web site and fulfilment centres worked together effectively. For example, on the Black Friday weekend our distribution teams processed 18 per cent more parcels than last year, which equated to five units per second during the peak hour. Sales in our shops for the total six week period were down 1.2 per cent, reflecting lower footfall pre-Christmas, but were up 16.2 per cent during the first week of Clearance (week ending 2 January)."
At Waitrose, peak trade came particularly late and was more concentrated than usual in the days before Christmas. Waitrose had record trading days on 23 and 24 December, with sales up 6.0 per cent and up 5.5 per cent respectively.
"Our dot.com fulfilment centre in Coulsdon, which celebrated its first Christmas, operated effectively with almost all slots filled as early as November."