More than one in ten online shoppers (12 per cent) have returned an internet purchase because it looked different to the pictures they saw online, according to research commissioned by Royal Mail.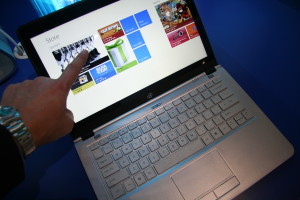 The study suggests that shoppers may fall victim to a phenomenon called: "that dress".
Patrick Fagan, consumer psychologist and lecturer at the London College of Fashion said: "That dress and more recently the jacket, showed us just how varied human colour perception can be especially when clothes are viewed online. It may well be that many online shoppers see the items they order completely differently once they arrive and suddenly realise that they have made a mistake. In addition, more and more consumers are looking to try on clothes in the comfort of their own home, where they are in control of the lighting and can team them up with their own accessories to get a better idea of how suitable the item is."
The research also found that 20 per cent of those who returned an item purchased online over a six month period did so because the quality was not what they expected. However, the main reason for returning an online purchase was the "fit", with 36 per cent of consumers interviewed claiming to have sent an item back because it didn't fit.