Online sales growth in January was double that of a year ago, the IMRG Capegemini e-Retail Sales Index has found. January 2015 saw growth of just seven per cent, while this year online sales increased by 15 per cent.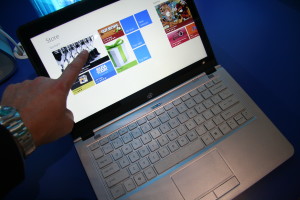 "The latest index results reveal a strong start to the year for the UK online retail industry, with annual growth reaching the second-highest rate recorded over the past 14 months," said Tina Spooner, CEO of IMRG.
"The 15 per cent growth in January is more than double the growth rate observed in the same month last year, when the knock-on effect of Black Friday continued into the early part of 2015, and is ahead of IMRG and Capgemini's 2016 growth forecast.
Sales made on smartphones in January also increased significantly – up 96 per cent YoY. Smartphone sales last year during the same period increased by only 26 per cent.
"As we settle into the New Year, with the busy festive period behind us, the retail sector will be relieved to see such impressive results. It's a strong indication that consumer confidence is continuing to grow and puts us in a good position for a strong 2016," said Richard Tremellen, retail insight and data specialist at Capgemini. "The sustained growth of sales via smartphones in January also demonstrates the progress retailers have made in developing the customer experience on their mobile platforms."