A shortage of space and increasing demand is putting the pressure on, but what solutions are there? Liza Helps reports.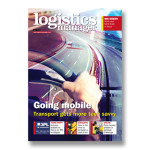 The fact that nearly one million sq ft has been transacted in Yorkshire in the first quarter of the year alone should be enough to set alarm bells ringing. This, according to research by Savills, is the second highest performing Q1 since 2007, highlighting the strong occupier demand in the market.
Indeed Toby Vernon of Commercial Property Partners says: "Take-up activity now exceeds the ten-year average for Yorkshire."
However there is not a corresponding high level of supply.
Savills Research indicates that there is currently 2.09 million sq ft available in 14 units over 100,000 sq ft across Yorkshire, of which only five are of Grade A quality.
According to Dave Cato of CBRE, stock is getting tight for big sheds.
Indeed, Tom Lamb of Knight Frank adds that even expanding search criteria to include units of 50,000 sq ft does not make matters much better. He notes that while in West Yorkshire there were 21 units totalling 3.1 million sq ft of space at the end of 2015, 'only four were new grade in prime locations, the others have been available for over two years and less suited to modern industrial occupier demands'.
Andrew Gent of Gent Visick reflects: "Yorkshire is now suffering from a distinct lack of supply." A far cry from 2009 when there was 9 million sq ft of space available.
Existing building supply for warehouses over 100,000 sq ft in Yorkshire has dropped dramatically in just the first quarter of the year, according to research from Commercial Property Partners, with availability standing at 1.5 million sq ft in January and falling to 839,811 sq ft in March – a 44 per cent reduction.
The North East does not fare much better, with Simon Haggie of Knight Frank saying: "While demand for modern high bay warehousing is strong, there is little or no stock to satisfy needs in key locations around the A1(M) and A19 corridors.
"As a result, the market is simply churning an ever-diminishing stock of second hand space which, at sizes in excess of 50,000 sq ft tends to be very old and tired.
"Of the 17 units, over 50,000 sq ft, currently available, only four can be considered to be modern in appearance. And of those, three are units within the Port of Tyne, which may not be coming to the open market as originally thought."
With such a mismatch between supply and demand one would have thought the time was ripe for speculative development in the region – however that is not the case. While some developers have put their toe in the water so to speak, in general speculative development has been slow to take-off.
Haggie says: "It is a time for brave developers. With so little activity on site, the prospect of establishing higher rental levels will be challenging. But there are a few developers apparently about to press the button on some new schemes, which it is hoped will benefit from a limited supply and pent up demand."
Developers that have pushed the button are seeing gratifying returns with Verdion securing a tenant for one of its two speculative warehouses at iPort, its £500 million multi-modal logistics development in Doncaster, South Yorkshire.
Fellowes, the global manufacturer and marketer of air purification machines, office business machines, record storage, office health and comfort solutions, and office and mobile technology accessories, took the 144,373 sq ft IP2b unit comprising 123,215 sq of warehouse space and 21,158 sq ft of office and welfare accommodation.
John Clements, European development director of Verdion, says: "Our confidence to commence the speculative development programme has been endorsed by this letting.
"Interest in the rest of the scheme is strong and we expect to be able to announce further significant lettings during the course of 2016."
Verdion started the speculative development of the first two units, at the 6 million sq ft iPort scheme totalling 350,000 sq ft in August 2015. Completion is imminent.
Letting agents on the scheme are Gent Visick, CBRE and Cushman & Wakefield. They continue to market the 337-acre scheme, which can accommodate design and build warehouse/logistics units from 50,000 to 1.2 million sq ft.
There are other speculative schemes in the region, but only two others over 100,000 sq ft. One is based at Mountpark Wakefield, where developer Mountpark has built a 133,000 sq ft warehouse on a plot within Wakefield Europort. The property has 12m eaves, 12 dock and two level access doors, 126,815 sq ft of warehouse space and 6,630 sq ft of offices. It is being marketed by DTRE, Moriarty & Co and JLL.
Speculative
The other completed speculative warehouse is TriLink 140, where joint venture partners Kier Property, Yorvale and Maple Grove have developed a 142,338 sq ft warehouse with 135,000 sq ft of warehouse space and 7,000 sq ft of offices. The facility has 13m eaves, 15 dock and three level access doors, as well as a 48m-yard, 50kN/sq ft floor loading and a 450KVA power supply. It is being marketed by AWS, BNP Paribas Real Estate and Carter Towler.
There are other speculative schemes being brought forward but they are under 100,000 sq ft in size. Harworth Estates is speculatively developing a 75,000 sq ft industrial unit in February at its 17-acre Gateway 36 scheme in Barnsley.
The new unit will provide high-quality manufacturing and logistics space with a BREEAM "Very Good" sustainability rating. It is expected to be completed in September 2016. Letting agents for the development are Knight Frank and Gent Visick.
Wilton Developments is on site with an 86,000 sq ft scheme on the Newmarket Lane site in the Enterprise Zone in Wakefield. The development, when built, will consist of one unit totalling 65,000 sq ft and one totalling 21,000 sq ft, which could be split.
St Modwen is also developing speculatively and is on site with two units of 41,000 sq ft and 36,000 sq ft in the first phase at its 250,000 sq ft scheme on Parkside Industrial Estate in Doncaster.
Tim Hazeltine, inward investment manager at Business Doncaster, says: "This [scheme] comes at a time when there seems to be a strong pent up appetite for new quality accommodation."
The development of the first phase will be completed in Autumn this year and CBRE will be marketing the new buildings.
Mike Baugh, Senior Director at CBRE, says: "Phase 1 of Parkside Business Park presents a superb opportunity to address the current shortfall in warehouse / industrial accommodation in Doncaster and the South Yorkshire region. The development is already being well received."
While those that do come forward are being well received, new speculative development seems to have ground to a halt.
Dave Robinson of Savills, explains: "Firstly the referendum is making developers and landholders nervous and they are holding off any decision making to speculatively develop for the time being."
He also points out that Yorkshire is generally at least 12 to 18 months behind the North West in the property cycle and that developers and land holders are still cautious following the previous boom when many got their fingers burnt.
"In addition, there just is not enough land coming forward with planning permission. Basically the momentum has just died down despite the compelling argument for it with above average take-up and lack of supply," says Robinson.
Ian Ball of Harworth Estates says: "There is a national challenge regarding the building of speculative schemes: people hold land at a certain price, and when you factor in the risk premium, that is what controls what gets developed speculatively."
Harworth Estates has just bought Keyland Developments' 50 per cent share in the 165-acre Temple Green logistics park in Leeds to become a 50/50 partner in The Aire Valley Land LLP alongside Evans Property Group.
While the scheme is progressing forward and could one day accommodate up to 2.64 million sq ft, both Harworth and Evans are holding fire on developing speculatively. James Pitt of Evans says: "It will all depend on the performance of the scheme as to whether we decide to develop speculatively. We will watch the market closely and respond accordingly."
The lack of supply and increase in demand has led to a rise in rent levels and a reduction in incentives available to occupiers.
Gent says: "Rents for the new prime stock are generally in excess of £5.50 per sq ft and a scarcity of supply quoted rents for secondary units are also rising and most landlords are prepared to hold out to achieve these.
"On the new units, landlords are holding out for minimum terms of 10 years and on a number of secondary buildings this has also been the case."
Vernon adds: "Incentive packages have been squeezed. Pre-market recovery, a tenant could achieve 12 to 18 months rent free for every five years term certain whereas now they will typically only receive three to six months."
It is interesting to note that John Lewis is reported to have agreed £6.50 per sq ft rent on a 20-year lease for its new customer delivery hub at Muse Development's 110-acre Logic Leeds development. It is located in the Leeds City Region Enterprise Zone by junction 45 of the M1 motorway. A record rent for the region.
The 50,500 sq ft distribution warehouse includes 4,000 sq ft of offices. Muse pre-sold the building to AXA's UK Long Lease Property Fund for £6.2 million last year. Knight Frank and Carter Towler advised on the deal.
Occupiers looking for cheaper rent deals could take advantage of the number of second hand units on the market, though these too are fast being taken up.
There is the 15-year old 123,000 sq ft Aspect unit at West Moor Park still available and Goodman's 125,000 sq ft refurbished Hellaby unit.
Oakwell 27 provides 110,614 sq ft at Junction 27 of the M62 at a quoted rent of £4.50 per sq ft, while the Lowfields 6/62 unit at Junction 24 of the M62 at Elland is on at £ 4.95 per sq ft and the 190,000 sq ft Parabola warehouse at Normanton – £ 4.75 per sq ft also remains available.
Following Bibby Distribution's move to the G.Park Wakefield unit at Normanton, there is some 320,000 sq ft of secondary space at the Leeds Bradford Airport Depot available at £ 2.75 per sq ft.
At Junction 47 on the A1M to the north east of Harrogate there is the 275,943 sq ft former RR Donnelley Unit which is available at £ 4.25 per sq ft.
For the majority of occupiers the only route to go will have to be build-to-suit for the time being. There are a number of schemes that can accommodate units up to 500,000 sq ft and even some capable of providing space for 1 million sq ft.
Accommodate
At Junction 36 Wilton Developments and Clugston Estates have acquired the 25 acre Gladman Park site at Tankersley from Gladman which could accommodate units form 50 – 100,000 sq ft. Wilton development has also acquired the freehold of a 75 acre development site at Junction 47 of the M1 at Garforth, Leeds that could accommodate up to 900,000 sq ft of space. CBRE is advising.
Harworth and Evans' Temple Green development could accommodate a single unit up to 500,000 sq ft and Verdion's iPort in excess of 1 million sq ft in a single unit.
Other schemes in the region include developer Citrus Durham's 73-acre Integra 61 scheme that could accommodate up to 2 million sq ft of industrial and logistics space as well as a 70-bedroom hotel, a residential care home, restaurants, a GP surgery, retail units and up to 270 new homes.
The scheme, located at junction 61 of the A1(M) motorway, secured planning permission earlier this spring. Infrastructure work is expected to begin in early 2017, with the first industrial units available for occupation from autumn 2017. Avison Young and Naylors are joint letting agents on the development.
Muse's 110-acre Logic Leeds scheme has planning for up to 1.6 million sq ft and can accommodate units from 20,000 – 500,000 sq ft. Letting agents are Knight Frank and Carter Towler.
IDI Gazeley has its Doncaster Distribution Park ( formerly known as G.Park Doncaster) that can accommodate up to 1 million sq ft. Opportunities are available for development with unit sizes ranging from 250,000 sq.
Doncaster Distribution Park is strategically located on Junction 4 of the M18 near five major motorways including M18, M1, A1(M), M180 & M62.