Operating profit at Palletways (UK) rose by 40 per cent to £10.9 million in the year to 31st May 2015, according to the company's latest accounts.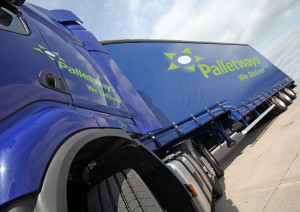 Turnover reached £163.7m, up 12.2 per cent on the year before.
The company described the performance as "creditable" reflecting "continued investment to strengthen the business by supporting the network and its members and by investing to ensure that the business remains the market leading express palletised distribution network in the UK".
The company's strategy is linked directly to that of the Palletways Group strategy which continued to focus on being the "European Pallet Network" of natural choice for the express distribution of palletised freight across Europe.
Palletways Group, the parent company of Palletways (UK), which also includes the European operations, saw turnover for the year to 31st May 2015 increase to £237.1m from £208.2m in 2014. Group operating profit was up from £2.2m in 2014 to £7.1m last year.
It said that Palletways Italy, the second largest network in the group after the UK, grew volumes by 17 per cent despite continued difficult economic conditions in southern Europe.
The Iberia network also saw strong growth with volumes up 20 per cent. The German network continued to focus on growth of its member network and volumes in a competitive and established market. The Benelux business continued to develop and relocated to enlarged facilities.