The pressure is on packaging to do more than ever before with demands that it should be greener, cheaper – and fancier. Johanna Parsons looks at the issues.
Packaging bears the weighty responsibility for getting every item through the supply chain, but online retail is presenting new problems. Achieving the optimum balance for packaging efficiency is no longer simply a contest between cost and waste. Packaging is now expected to be faster, stronger, easier, cheaper, safer, greener and fancier all at the same time, and along with more complex issues such as marketing, returns and branding to consider, there is also considerably more at stake.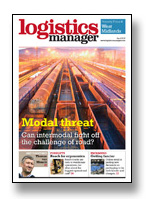 The IMRG Capgemini e-Retail Sales Index showed 11 per cent year on year growth for 2015, with £114 billion spent online and some £24.4 billion spent over Christmas alone. That's great news for retailers and suppliers alike, but it also brings increased challenges. Jason Inwood, managing director of Woodway UK quotes another figure "According to IMRG data, 2015 saw volumes of online retail parcels increase by 15.7 per cent," and so he points out, "retailers need their packaging to be remembered for the right reasons."
Dr Liz Wilks, European director of Asia Pulp and Paper says that for the packaging industry, there are two broad trends in online retail. "First, you have a shift towards online purchase of low-value FMCGs or grocery items – everything from AA batteries to razor blades. This has been driven by delivery times, and bundled delivery services, Amazon Prime as an example here. From the retailer perspective, for this market, cost and speed is key, so as a result we're seeing increased interest in board-packaging that is easy to open, lightweight and at the higher end of the scale – suitable for automated filling and packing. At the other extreme, you have a shift towards online luxury purchases."
This dichotomy reflects some very different approaches that retailers are taking to packaging. And although cost and speed may be guiding principles for FMCG retailers, the packaging systems being taken on are decidedly sophisticated and considered.
Carsten Diekmann, managing director of George Utz says that clients such as Ocado, Tesco, Iceland and Next all stress the importance of being "automation friendly, durable and precise with tight tolerances. They also like one touch picking where the internal picking tote becomes the external shipping container."
For example, he says that grocery retailers often use the bag-in-box solution, "so that the picking for the order in the warehouse goes directly into the box which ends up at your home, more or less. It's a lean supply chain."
And he points to RFID tracking, using transponders associated with individual orders, as another example of how FMCG retailers are demanding smarter solutions from the packaging process.
Andrew Smedley of Antalis Packaging says that space and time optimisation are also growing in importance for online retailers. "Self-erecting crash lock cartons for example may cost a little more, but the labour and time savings can significantly outweigh any additional unit cost and provide a healthy return on investment."
Lester Barratt of Sealed Air agrees. "Retailers will now be looking out for packaging solutions that are quick, effective, and space efficient. Just-in-time packaging is becoming more popular among retailers due to its reduced inventory, space and less handling time than more traditional packaging materials."
Counter intuitively, less handling often means more fluidity and movement within the DC. Diekmann describes George Utz's work with fashion and homeware retailer Next,when the retailer pushed its next-day delivery cut-off to midnight, involving quite an investment. "When Next wants to roll out a new delivery offer like that, it means an extra 12-30,000 additional returnable plastic boxes for their supply chain.
"Equipment to ship goods from A to B needs to be more precise and lean, like a formula one pit stop," says Diekmann.
Another step along the route to save space and time is to make packaging fulfil multiple functions, such as making a shipping container double up as a point of sale display unit. George Utz is providing one such solution for the notoriously tricky-to-handle SKU with its banana tray specially designed for a Swiss retailer.
Jim Hardisty, managing director of Goplasticpallets.com, sees enormous value in making products work harder like this. "I believe that one of the most significant innovations in retail packaging is the development of the nestable pallet," he says.
"A few years ago they were regarded as the entry point into plastic pallets and thought of as mainly a one-trip, disposable pallet. Today we are seeing an increasing number of customers using nestable plastic pallets for mainstream applications with specialist versions being produced for the retail industry that are suitable for stock transfers and displays," says Hardisty.
Wilks too sees this as fertile ground. "Given the traditionally low margins in FMCG and low unit prices, we think the really interesting question will be how primary packaging will evolve so that it can be used both in-store and for delivery. There's a delicate balance, quite literally to be found between product presentation and product protection and we think increasingly we'll see FMCG brands looking for packaging design that's as suitable for the shelf as it is a busy delivery truck," she says.
Which leads us back to the other trend Wilks identified. For higher end goods packaging is about more than just protection, but simultaneously serves that higher purpose – branding.
Smedley captures the general feeling that retailers are focusing on the delivery of their brand as well as their goods. "Packaging is very much an extension of the brand and reflects the integrity of the product inside," he says.
This is particularly pertinent for individual retail brands that want shoppers to keep paying a premium. There seems to be a real fear that the delivery process will strip the value of the brand identity from a sale, homogenising orders into "just another parcel". Consequently, there's increasing value placed on brand continuity, linking the parcel on the doorstep to an overall shopping experience.
"What in-store does very well for luxury products is the personal touch and one that is unique to the store, so good packaging really has to emulate this," says Wilks.
Chief executive of iForce, Brian Gaunt, says that for its clients like John Lewis, Fortnum & Mason and Cath Kidston, brand identity and personalisation are key. He gives the example of fashion retailer Hush, which wants its orders to look and feel like part of a cohesive experience.
"At iForce, Hush's orders are gift wrapped; clothing is removed from the bag and presented in terracotta or black Hush branded tissue paper. Not just stopping at how the parcel will look each order is treated to a scented linen spray appealing to all the senses."
Wilks reckons specialist online retailers are leading the way, partly because they often benefit from standardised sizes, but also because they recognise that the packaging has to stand in for the non-existent store to provide that brand experience.
"Bellroy – a wallet brand is a good example here, each wallet is delivered in a specialised card sleeve complete with printed interior and pull tab – the package is helping the brand to communicate what it stands for – quality design and workmanship," says Wilks.
But Smedley warns of focusing on the trimmings at the expense of function. "Many brands tend to invest more heavily in their primary packages rather than the outer cases. However, as online retailing increases, so too does the need for brand owners to invest further in their secondary or protective packaging." And he points out that poor quality packaging can literally make or break customer loyalty and brand reputation.
Hardisty agrees. "The rise of online retail means that packaging has to be strong enough to endure the 'final mile' which is very much seen as the Holy Grail of modern retailing. Shipping product through a parcel network can take its toll on branded packaging, so retailers need to ensure that their packaging is fit for purpose."
Of course damaged goods are a cardinal sin, but it's true too that over-packaging is not the answer. It annoys recipients, and Sealed Air's Barratt reckons that it raises questions about the retailers environmental credentials.
"A renewed cynicism among consumers has taken hold following the economic downturn, and brand owners are in a consistent battle to win the hearts and minds of consumers. Exceptional product portfolios are no longer enough. Consumers now judge brands on their corporate social responsibility now too," says Barratt.
Woodway's Inwood puts his finger on the dilemma: "Over-packaging is bad for the environment and will reflect badly on a brand. Equally insufficient packaging can lead to breakages which has equally negative implications. Social media means that one wrong package can soon find itself the subject of worldwide criticism."
There is broad agreement that packaging selection is dictated by consumer demand, and that to an increasing degree that means going green. "According to a report published by Mintel in 2013, 40 per cent of consumers said they would choose a package labelled 'environmentally friendly' over one that is not," says Smedley. However there is more to consider than just the quantity of packaging. Smedley points out that plastic-based products suffer from the misconception of being environmentally unfriendly, when in reality, they can be recycled as well as up-cycled to minimise environmental impact. Indeed Diekmann describes how George Utz has been offering a worldwide refund promise where the firm will repay the materials value to anyone returning their returnable transit products that are then melted down and re-used.
So, there's no catch-all answer to being green. "The drive towards achieving improved sustainability often requires a more holistic review of the packaging processes, starting with the careful selection of materials, consumables and void-fill products through to the protective cartons, outer case packaging and palletisation of loads," says Smedley.
But it's not only sustainability that can benefit from a holistic approach. With so many new demands, it seems any investment requires a considered appraisal of the entire process. But with volumes growing, getting the winning formula will mean big rewards.
Case study: Brand continuity for M&S
The growth of omni-channel retail has created a new requirement for linking the retailer to their customers, meaning packaging has become a vital tool in maintaining brand continuity. Marks and Spencer is working with packaging supplier Woodway UK to give online customers an experience that mirrors in-store shopping.
Roger Wright, head of technical packaging for GM at M&S says: "With the launch of Plan A 2020, we have built on our existing commitments, with the ultimate goal of becoming the world's most sustainable major retailer. By focusing on how we operate within a circular economy and by evaluating all aspects of our business, including web retail packaging, we can help to achieve this."
He reckons that with the increase in online shopping, innovation needs to come from retailers' partners in logistics and packaging. "By identifying commonality across the supply chain, everyone could benefit, including the consumer. If, for example, we could harmonise the delivery mechanisms for all retailers within the delivery network, that would represent a huge opportunity for greater efficiency and less waste.
"Another important environmental factor is the material used in packaging. As Woodway UK are FSC certified we are able to display the FSC logo on all our boxes, giving further reassurance to consumers that we are a responsible retailer. In addition to this, Woodway have worked with their supply chain to provide M&S with a Closed Loop recycling mechanism for any corrugated waste collected at back of store," says Wright.
For a retailer with a quality reputation at stake, the entire transport process needs consideration. "As actual delivery is carried out by external couriers, issues around damages and security during transit need to be constantly evaluated. Packaging needs to be robust enough to withstand handling and include tamper evident measures to reduce these risks," he says.
Wright says that for M&S one of the other major impacts of retailing online is returns. "When consumers order online they sometimes find it isn't quite what they wanted, so will return the item. Some also order a number of similar items together, such as clothing, with the view of returning the ones they don't want. This means we need to ensure the packaging is designed to be as easy for customers to re-use for returns as possible, while also keeping items in good condition during the return journey.
"While packaging has always been important in retail, the growth of e-commerce has highlighted the need to continuously review it. Working with our preferred supplier, Woodway UK, we have been able to adapt and develop our packaging to ensure our brand is protected as well our products."
Case study: Multi-function totes for manufacturer
Industrial manufacturer Alstom produces the tech behind a quarter of the world's electricity production, supplying services and equipment for gas, coal, hydro, wind and solar power plants.
Its factory in Bexbach, Saarland, Germany produces blades and vanes for steam and gas turbines using more than 1,000 tons of raw materials each year.
Euro pallets had always been used for storing and transporting materials around site, but it was decided that a new solution was needed. Rudolf Schiess, manager procurement & logistics says "The pallet usually came with a separate frame for securing the load, to assemble and disassemble this two-piece construction proved to be very tedious and time consuming for our employees."
"We have a very large product range – and little space. Therefore, the pallets often stood in the way. Also, they were difficult to manoeuvre through the narrow lanes with the forklift. "
So the firm took on Schoeller Allibert's Foldable Large Container system, opting for the Magnum HD units which are half the size of a euro-pallet. They are made of durable plastic, which can be folded down, using around 60 per cent less space when folded.
"This means that we need far less storage space than before. Our forklift operators can transport the containers much easier through the halls without ever having to worry about bumping in to corners," says Schiess.
The containers are specially designed for heavy loads and carry up to 700kg, but weigh just 18kg. "Our employees can assemble and dismantle the large containers easily on their own – and that much faster than the pallets with the framework before," he says.
The FLC's plastic construction means they can easily be hosed down. And the boxes also have removable lids, which means protection from contaminants such as the weather when left outdoors.
Scheiss says: "Contamination and damage – for example by rust – are thus virtually impossible. We have therefore less scrap and can ensure consistently high product quality at lower costs."
He reckons the new FLCs have been hugely beneficial, "With the new solution we are more efficient in all respects: we are more flexible in production, can save costs in transport, our employees have significant advantages in handling, and our customers get the finished products even more quickly in the usual high quality."