Pall-Ex is launching an operation in Bulgaria after signing a deal with Econt, which operates over 40 per cent of the parcel market in Bulgaria.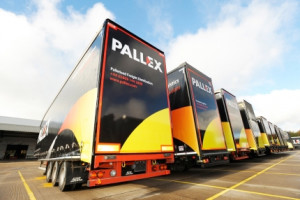 The new network will have a central hub in Plovdiv, and will launch with 18 members covering all territories with next day as standard.
Econt was established in 1993 and almost two thirds of its freight is for business-to-consumer and consumer-to-consumer clients. It is based in Ruse and has 520 offices and 14 logistics centres. It also works across Greece and Romania.
Pavel Penchev, managing director at Econt, said: "The pallet distribution market is a developing one here in Bulgaria. It is a market that needs a specific solution, as it is still relatively unstructured with freight volumes generally being delivered through long distance multi drops or through courier networks, which proves to be inefficient. Pall-Ex can offer a tried and tested solution with very clear benefits for customers and operators."
Anand Assi, project director at Pall-Ex Group, said: "This new partnership will allow us to offer cost-effective rates throughout the country, based on geographical area. It will also see the introduction of differentiated pallet sizes, this flexibly will enable us to enhance our service to towns and villages. Together, we will be able to offer a much more customer orientated solution to the market."
Pall-Ex will also start operations in Belgium, the Netherlands and Luxembourg by early 2016.
Pall-Ex operations also include the UK, Spain, Portugal, Romania, Italy, and France. It is also looking to secure partnerships in Germany, Hungary, Slovakia, Czech Republic and Scandinavia.